This list of the 40 greatest film scores of all time will be divisive. Everyone has a favorite film score, which is usually linked to childhood.
These are also scores, not soundtracks. So you won't see "A Whole New World" or any songs from Celine Dion or Bryan Adams.
This list focuses on entire scores and not just one great theme. These are compositions that serve as both an essential part of the film and function as amazing stand-alone pieces.
Take a listen and see which scores made the list.
'Gone With the Wind' (1939), Max Steiner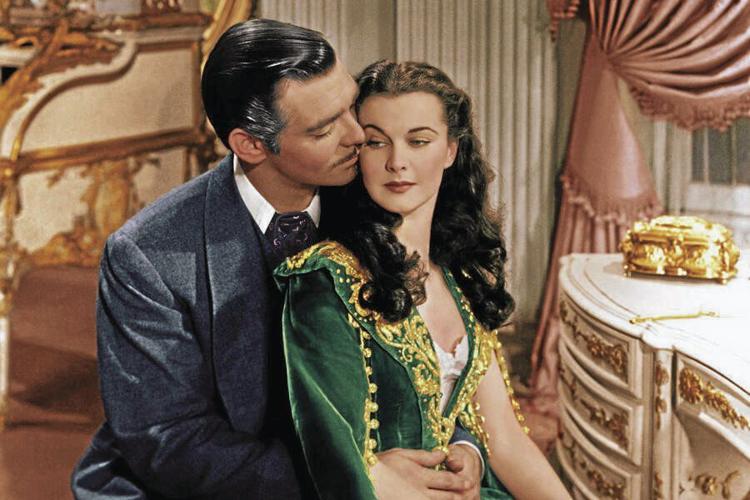 The first truly great movie score that still holds up today as something special belongs to "Gone With the Wind." The movie is still incredibly controversial for its portrayal of slavery, African Americans and the Civil War South, prompting HBO Max to pull it from its archive for a while until historical context was added. But Max Steiner's stirring score is built around the iconic "Main Title" and its two mesmerizing love themes.
'The Third Man' (1949), Anton Karas
Talk about groundbreaking. "The Third Man" became one of the first film scores to move into popular music territory. Composer Karas played the entire thing on the zither. His "The Third Man Theme" was such a hit that it went to No. 1 on the international music charts.
'Vertigo' (1958), Bernard Herrmann
What's most impressive about Herrmann's score for "Vertigo" is just how much he understood what Alfred Hitchcock was going for. The musical cues are astonishing, as Herrmann creates an atmosphere of obsession that's inescapable.
'Ascenseur pour l'échafaud' (1958), Miles Davis
You likely know "Ascenseur pour l'échafaud" as one of Davis' final albums. The French film (known as "Elevator to the Gallows" in the U.S.) wasn't exactly a blockbuster. But Davis and his band stunningly improvised the entire modal and cool jazz sounds in the studio while sequences of the film played on a loop.
'The Magnificent Seven' (1960), Elmer Bernstein
If you want to explain the joy of westerns to someone, play them Bernstein's main theme from "The Magnificent Seven." It's the ultimate setup for a movie about cowboys and gunfighters, settling their moral disputes and capturing the hearts of damsels in distress.
'Psycho' (1960), Bernard Herrmann
The string sounds alone on the "Prelude" in "Psycho" are enough to make you look over your shoulder. He did such an astonishing job, some accused Herrmann of using electronics during "The Murder." But the sound was captured by working a violin like it had never been worked before.
'Lawrence of Arabia' (1962), Maurice Jarre
If you were to pick a collection of music that best represents what a film score should sound like, it's "Lawrence of Arabia." Jarre's score sets the stage for a grandiose film. It's the kind of score that makes going to the theater an experience.
'To Kill a Mockingbird' (1962), Elmer Bernstein
To understand how fitting Bernstein's score is for "To Kill a Mockingbird," you have to go back to the original novel written by Harper Lee. It is told through the eyes of a 6-year-old, thus Bernstein's soundtrack comes to represent the innocence of a child. Though whimsical on surface, Bernstein's score is monumental in its poignancy.
'The Pink Panther' (1963), Henry Mancini
You know the theme. That tenor saxophone is part of pop-culture history. Of course, the score to "The Pink Panther" is much more than just one sound. Mancini's vision for slick, cool jazz thrives.
'The Good, The Bad and The Ugly' (1966), Ennio Morricone
All you have to do is hear the first 30 seconds of the theme to know what you're dealing with. Morricone's avant-garde style was so arresting, it would go on to influence future filmmakers, composers and pop stars.
'On Her Majesty's Secret Service' (1969), John Barry
The James Bond series has several great soundtracks and scores, many of them done by Barry. But his best work comes in "On Her Majesty's Secret Service," despite the movie itself not necessarily being considered a Bond classic. The soundtrack stands out for its groundbreaking use of a Moog synthesizer.
'Shaft' (1971), Isaac Hayes
"Shaft" toes the line between film score and soundtrack, which is sort of the point. The movie's opening track is undisputedly iconic. But the rest of Hayes' score is equally effecting in its blend of funk and soul.
'The Godfather' (1972), Nino Rota
What the main theme of "The Godfather" does is astonishing. Not only does it establish the mood of the film, its Italian influence and an atmosphere of sophistication. It is one of the most evocative pieces of music not just in film history, but in music altogether.
'A Clockwork Orange' (1972), Wendy Carlos
Watching "A Clockwork Orange," it makes sense that the soundtrack features classical music twisted into something off-kilter, dark and modern. Enter Carlos, a pioneer of electronic music who brings her style to classical tunes, making them both majestic and alarming.
'Chinatown' (1974), Jerry Goldsmith
As if you needed another reason to be impressed by Goldsmith's jazz score for "Chinatown," the ultimate neo-noir, consider Goldsmith had to compose it in just 10 days after the original score from Phillip Lambro was rejected. The result is Goldsmith's most iconic work.
'The Empire Strikes Back' (1980), John Williams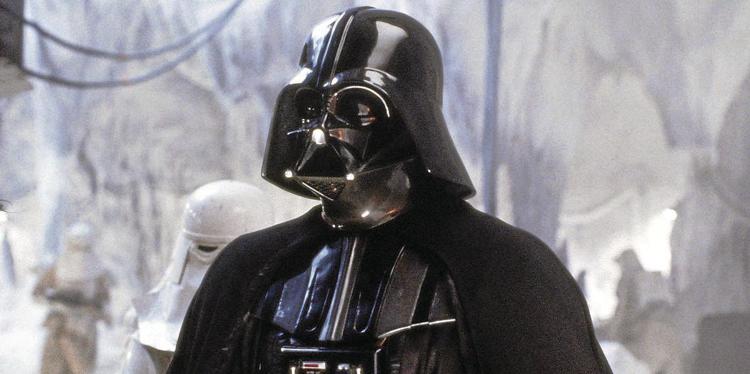 What makes the score for "The Empire Strikes Back" better than that of "Star Wars?" Why, "The Imperial March," of course.
'Death Wish' (1974), Herbie Hancock
: Impressed by the sounds of Hancock's album "Head Hunters," director Michael Winner handed over the keys to his "Death Wish" soundtrack to the jazz legend. Hancock centers the score on a jazz fusion sound that isn't without its funk influence. And when things need to get dark, they get dark.
'Jaws' (1975), John Williams
Two notes. That's all it took for Williams to compose one of the most suspenseful sounds in film history. The main theme from "Jaws" is the ultimate mood setter. But Williams carries that style throughout an amazing score, ramping things up when the shark approaches and adding strings to embrace the captivating nature of the chase.
'Rocky' (1976), Bill Conti
Long before "Eye of the Tiger" (which didn't come around until "Rocky III"), the music of the Rocky franchise had cemented its place in film history. Conti's main theme managed to top the Billboard Hot 100, while "Going The Distance" feels like something ripped out of a historical drama.
'Taxi Driver' (1976), Bernard Herrmann
Herrmann's final score before his death is one of his finest. Herrmann's objective was to create a dark, sleazy sound to go along with Robert De Niro's Travis as he drove through and became disgusted by the streets of New York. Every sound builds upon Travis' disenchantment, leading to a shocking conclusion.
'Suspiria' (1977), Dario Argento & Goblin
To horror fans, "Suspiria" is a true classic. Stylistically, it is masterful. And much of that has to do with the score created by director Argento and progressive rock band Goblin. The soundtrack's ominous vibe is bone-chilling while also ranking among the most captivating prog-rock albums of the 1970s.
'Halloween' (1978), John Carpenter
Carpenter drew inspiration for the score to "Halloween" from "Suspiria" and "The Exorcist." But the "Halloween Theme," along with the rest of the music, has become just as iconic as anything else in the pioneering slasher film. Who needs an entire orchestra when you have a simple piano melody?
'Blade Runner' (1982), Vangelis
In 1981, Vangelis composed the Oscar-winning score for "Chariots of Fire." He would be taking on an entirely different beast with "Blade Runner" a year later. Ridley Scott's film was complex, drawing on elements of film noir and futuristic science fiction. But Vangelis was just the guy to pull it off.
'Once Upon a Time In America' (1984), Ennio Morricone
The soundtrack serves as one of Morricone's most beautiful works, as well as one of his most evocative. As a whole, the score is focused on nostalgia. But with that comes a sense of regret and, at times, terror, often all in one song.
'Cinema Paradiso' (1988), Ennio Morricone
While many of Morricone's iconic film scores were meant for westerns and mob movies, "Cinema Paradiso" was all about joy, love and passion for cinema. The soundtrack feels as timely as ever in expressing how essential movies are to culture and happiness.
'Edward Scissorhands' (1990), Danny Elfman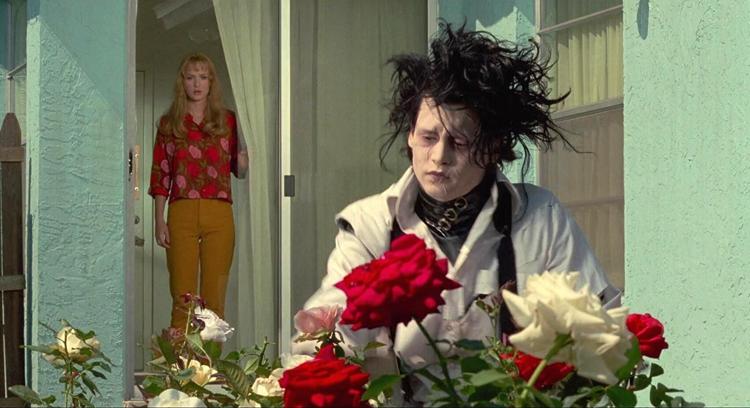 On paper, it would seem impossible to craft something that combines beauty with timid darkness. Yet, Elfman does just that. Everything comes with a whimsical sense of heartbreak that's impossible to escape. And yet, Elfman centers the soundtrack on "Ice Dance," one of the most beautiful pieces of film music of the last 50 years.
'Legends of the Fall' (1994), James Horner
The reason this film's score works so well is that Horner leans into the sweeping nature of it all. As a film, "Legends of the Fall's" beauty speaks for itself. The same can be said for Horner's majestic score.
'Requiem For a Dream' (2000), Clint Mansell
The 21st century saw the emergence of a different generation of filmmakers and composers. At times, Mansell's electronic-driven score for "Requiem" feels like too much. But that neo-classical style would prove very influential.
'The Lord of the Rings Trilogy' (2001-03), Howard Shore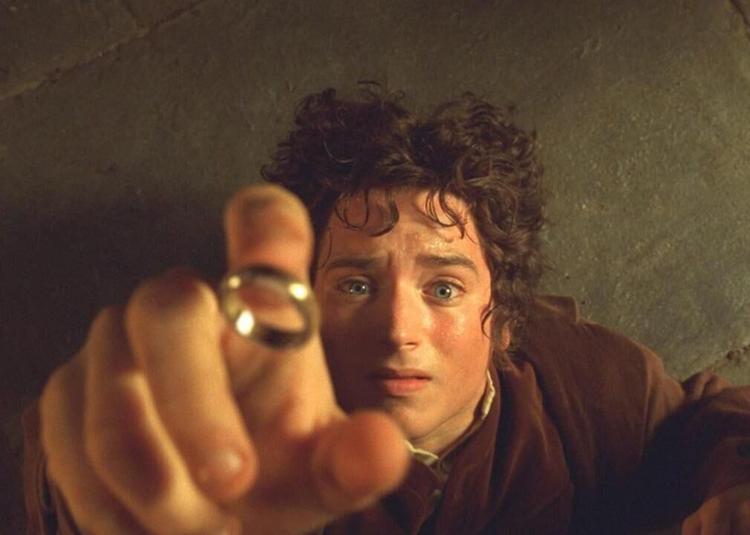 There's no denying what composer Shore accomplished in this trilogy. His work covers 558 theatrical minutes (686 if you're going with the extended cuts). Within that is a wide array of sounds, from the happiness of the shire to the second film's stunning battle to the arrival of Gollum.
'The Fountain' (2006), Clint Mansell
Mansell's score for "The Fountain" feels like one lengthy overture in its cohesiveness, and the emotion it evokes is astounding. Darren Aronofsky's film is a love story that travels across space and time and features a bald Hugh Jackman floating around in a bubble. Yet, somehow Mansell's soundtrack suits it perfectly.
'There Will Be Blood' (2007), Jonny Greenwood
Of all Greenwood's fantastic soundtracks (See also: "Phantom Thread" and "You Were Never Really Here"), "There Will Be Blood" is the best, probably because it's also the most difficult. The movie begins almost like a silent film. Throughout much of it, Greenwood's score and Daniel-Day Lewis' acting are asked to carry the show. And carry it they do.
'The Assassination of Jesse James by the Coward Robert Ford' (2007), Nick Cave & Warren Ellis
This is an amazing body of work that paints a mythical aura around Jesse James while expressing the tortured soul within the coward Robert Ford. The contrast between the two standout themes, one for James and one for Ford, tells one heck of a story within itself.
'The Dark Knight' (2008) Hans Zimmer & James Newton Howard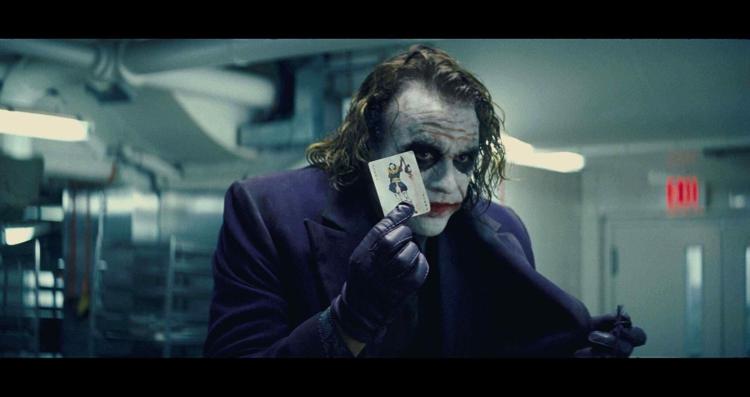 "The Dark Knight" doesn't call for huge orchestral sounds. It's a gritty crime thriller. And right from the start, as the film zooms in on that building window and we're introduced to the Joker, you feel its power and urgency.
'The Social Network' (2010) Trent Reznor & Atticus Ross
As far as musical moments in movies of the 2010s go, it's hard to beat Mark Zuckerberg walking across the Harvard campus to his dorm room as Reznor and Ross' piano melody plays, backed by a touch of sinister strings. And there you have the dark ambiance of "The Social Network."
'Inception' (2010), Hans Zimmer
The score for "Inception" is mind-blowing. It hijacks and slows down the notes from Edith Piaf's "Non, je ne Regrette Rien," the song the characters play to snap themselves out of a dream. Who does that? Hans Zimmer, when you're trying to match Christopher Nolan, jaw-dropping blow for jaw-dropping blow.
'Drive' (2011), Cliff Martinez
Perhaps no modern film soundtrack feels more influenced by Vangelis' "Blade Runner" than Martinez's "Drive." Director Nicolas Winding Refn's "Drive" puts one foot in the realm of film noir and the other into the futuristic. That makes Martinez's score — with its hipster-friendly, awesome synth-wave vibes — essential to the story.
'Under The Skin' (2014), Mica Levi
Levi's haunting soundscapes are built around feelings. His score expresses what it's like for the film's protagonist (Scarlett Johansson) to go through human experiences such as birth, love, taste and death. So, if you've ever wondered what it feels like to burn alive, this is the amazing film score for you.
'Interstellar' (2014), Hans Zimmer
At the top of a list of Zimmer's best work is "Interstellar," the most emotionally rich soundtrack he has ever composed. As the story goes, he was given just a single page from director Christopher Nolan with the story of a father leaving his child for work. That's what "Interstellar's" score is built around and why it's so effective.
'Sicario' (2015), Jóhann Jóhannsson
One of the great film composers of his generation was taken from us at the far too young age of 48. Jóhannsson put together amazing scores for films like "The Theory of Everything" and "Arrival." But his finest work comes with "Sicario," where his music serves as the ultimate mood-setter.
'If Beale Street Could Talk' (2018), Nicholas Britell
The film's score strikes a balance between the purity of true love and a racist society trying to crush it. Listening to a track like "Agape," you find yourself overcome by its beauty and optimism, only to realize such things are fragile.
7 great movie musicals to watch:
'All That Jazz' (1979)
It's about the life of its creator, Bob Fosse, the filmmaker who best understood how stage musicals could work as movies ("Sweet Charity" is great, too). "All That Jazz" is an original creation. Make that a wildly original creation that uses existing songs ("Who's Sorry Now?," the thrilling "On Broadway") to show how life is a musical and musicals are life.
Fun fact: "All That Jazz" took inspiration from Federico Fellini's "8 1/2," which also is about a filmmaker reckoning with his life choices. And "8 1/2" was musicalized as "Nine." It's god awful.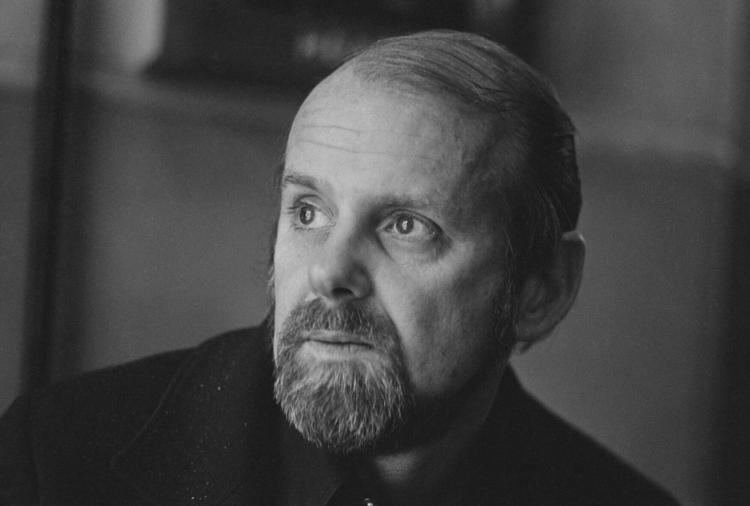 'Cabaret' (1972)
Fosse again, this time winning an Oscar for best director. The movie, set in and around a seedy nightclub during Nazi-era Germany, isn't much like the stage version because Fosse understood that movie musicals are best when they rethink everything.
'Funny Girl' (1968)
This would make my list even if all it had were Barbra Streisand, giving the greatest performance in the history of movie musicals. Her off-kilter humor, powerful voice and fresh performance are especially amazing when you consider that she already had done the show on stage in New York and London about 800 times.
The movie is basically all Streisand, but she gets help from the winningest director in Oscar history, William Wyler, who hits the beats of "Don't Rain on My Parade" perfectly and probably won Streisand her Oscar by making "My Man" all about his star's (nearly) single-take performance.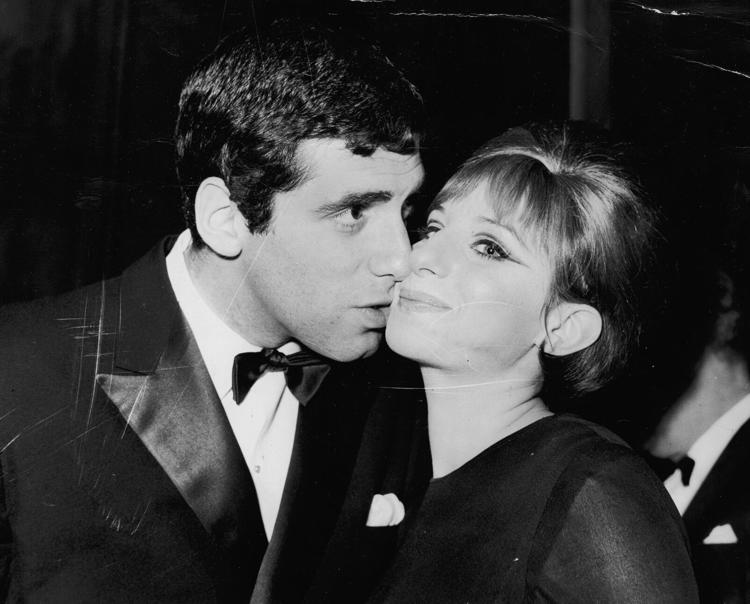 'New York, New York' (1977)
I love the Judy Garland "A Star Is Born," but my favorite version of the oft-told tale of showbiz lovers, one on the way up and one on the way down, is not called "A Star Is Born." It's Martin Scorsese's midcentury musical, in which the dialogue is often improvised and the musical numbers — both Liza Minnelli's stage performances and Robert DeNiro's jazz sax solos — are stylized.
Minnelli's title song is a highlight, but the showstopper is when she sings the heck out of John Kander and Fred Ebb's "But the World Goes 'Round," and Scorsese reveals he learned some tricks from "Funny Girl." (It does not appear to be on streaming services, but it is available on Xfinity On Demand.)
'Singin' in the Rain' (1952)
It holds up better than any other musical from the golden age because Betty Comden and Adolph Green's script is so witty and Stanley Donen and Gene Kelly's direction and choreography are so nimble. That's especially true of the title number and "Make 'Em Laugh."
They're impressive not only on a technical level but because they help us understand the characters, all of whom work in the movie biz as it switches from silent to talkie.
'Hedwig and the Angry Inch' (2001)
Like Streisand, John Cameron Mitchell earned the rare chance to immortalize his own all-time-great stage performance on film. It's difficult to define the gender identity of the title character (played by Mitchell, who also wrote the show) because Hedwig spends the whole movie trying to figure that out. The rock/Broadway songs are terrific and the low-fi production values suit the punkish material.
'The Wiz' (1978)
Yes, it bombed, and yes, a lot of people think it's awful. They're wrong, although the between-songs stuff isn't as good as the too-much-is-not-enough production numbers. There's a crazy number of catchy songs, the cast is excellent (including Diana Ross as Dorothy and Michael Jackson as the Scarecrow) and the spectacular build of the last four songs — "Don't Nobody Bring Me No Bad News"/"A Brand New Day"/"Believe in Yourself"/"Home" — demands the biggest screen you can find.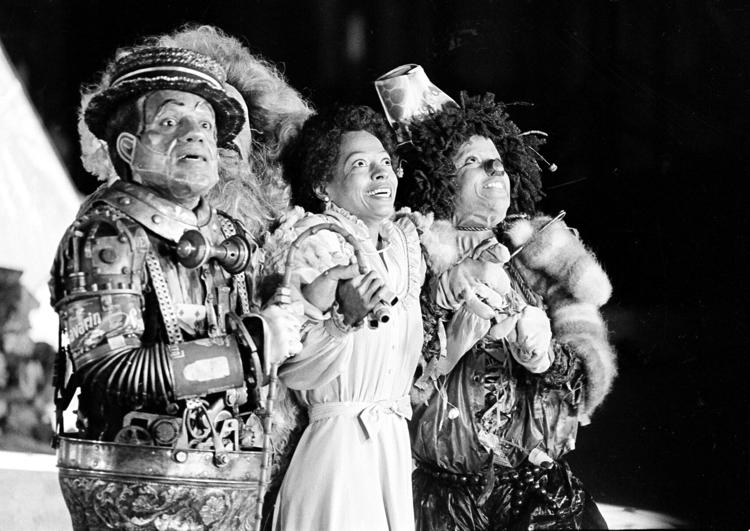 ©2020 Star Tribune (Minneapolis)
Distributed by Tribune Content Agency, LLC.