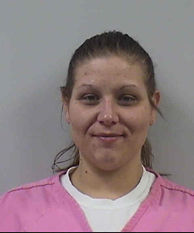 On Nov. 21 deputies with the Fremont County Sheriff's Office arrested Mindy Elizabeth Irvin, 31, of Shenandoah on an outstanding Fremont County warrant at a residence in Riverton.
In early October, deputies took a report of someone who had unlawfully entered a storage unit, stored items in the unit, and had caused damage to two separate units while on the property.  The owner of the property advised Irvin did not have a rental agreement and had stored property inside a unit for at least two months.
It was also discovered that Irvin had locked a male inside an adjacent storage unit for approximately four hours, against his will.
Irvin is being held at the Fremont County Jail for Burglary 3rd Degree, a class D felony, Theft 5th Degree, a simple misdemeanor, and False Imprisonment, a serious misdemeanor.  More charges are pending in this case.