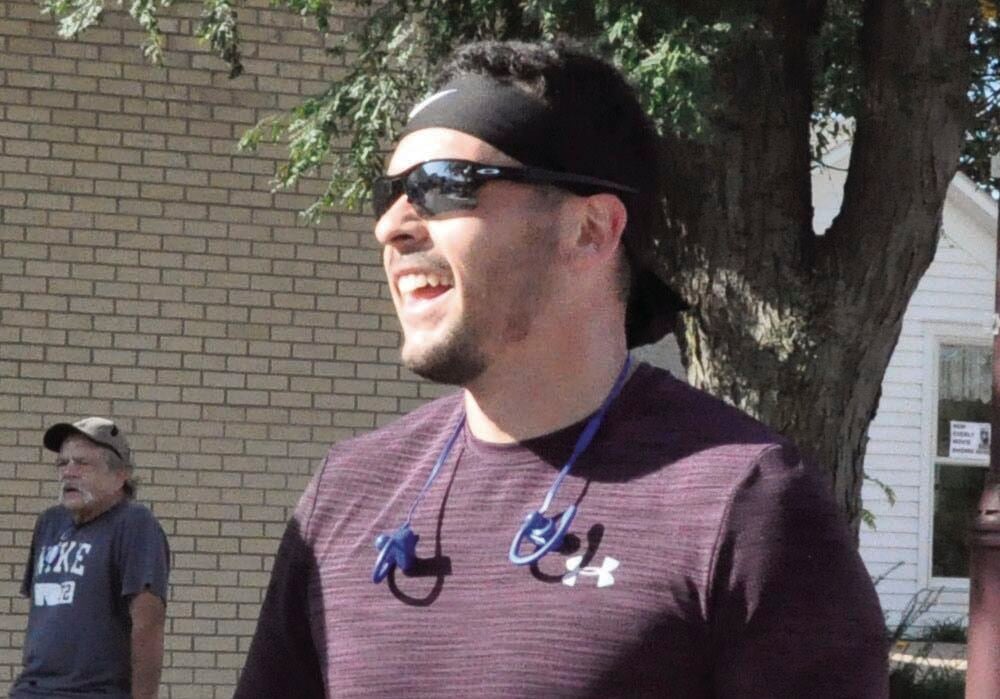 Runners from 33 different states will gather in southwest Iowa this weekend to compete in the 2020 Wabash Trace Nature Trail Marathon.
In its ninth year, the marathon has more than 280 runners signed up to run the half marathon, full marathon, or the five-person relay on Saturday, that will begin and end in Shenandoah. This is a significant increase in competitors compared to years past.
The marathon continues to be certified as a Boston qualifier, but will follow a new route this year.
In previous years, the full marathon and the five-person marathon relay started in Malvern and finished in Shenandoah. This year, both the full marathon and five-person relay will begin at 7:30 a.m. in Shenandoah. Both will follow a shorter route through town, with 90% of the route being run on the trace. Once on the trace, runners will travel to a turn around point a couple of miles north of Imogene and then follow the same route in reverse ending in Shenandoah.
The half marathon will follow a new route as well, starting at 8:30 a.m. in Imogene but will remain a point to point race and end in Shenandoah.
A local runner, Michael Cisneros, will join in on the excitement competing for his second year in the half marathon. Cisneros is originally from Shenandoah and has been an officer with the Shenandoah Police Department since April of 2017.
In 2019, Cisneros placed fourth overall in the half marathon and first in his age group of 18-24.
Cisneros said his approach to the race was his biggest concern in 2019. Now, having previously run the marathon, he has a better feel for when to push his pace and when to slow his pace down. He also has a slightly different strategy planned for this year's race.
"I probably won't be so conservative at the beginning," said Cisneros. "I felt like last year I held back a little bit because I didn't know what to expect coming into mile 11 and 12. I think this year, I'm going to be more aggressive with my run and just try to push myself and make myself uncomfortable most of the race."
Being a sprint runner in high school, long-distance running was something entirely new to Cisneros.
"A few years ago, I decided to change my lifestyle," said Cisneros. "I picked up running and started running a lot."
Cisneros said running has a lot of health benefits but also allows him to clear his mind. Then he said a football coach from his high school years encouraged him to compete in the Wabash Trace Nature Trail Marathon.
"I kept thinking about it, and he does it all the time, so I decided to give it a try," said Cisneros, "and it's something that I've enjoyed doing in my spare time."
His training has also changed since last year's marathon. He said instead of running longer distances; he has focused on running shorter distances of up to five miles at a faster pace with higher intensity.
Cisneros said he was both nervous and excited before the race last year.
"There were a lot of people there watching," said Cisneros. "It was a good atmosphere to be around, and the first few miles of the race just blows right by, and you don't think about anything."
Cisneros said, of course, it would be nice to win this year, but if that doesn't happen, he will be happy if he can break his pace from last year. His race time from last year was 128.
"Last year, I noticed that a lot of people from the community came and supported, helped out, and volunteered, which is awesome," said Cisneros. "The community is really involved, and I think the people that put this together do a great job with that and getting the community involved."
At this time, Cisneros said he doesn't have plans to run any marathons other than the Wabash Trace Marathon. But he did say maybe down the road he would change his mind.
One goal he would like to accomplish is to form a Shenandoah Police Department relay team to compete in an upcoming Wabash Trace Marathon.
The Wabash Trace Nature Trail Marathon, Half Marathon, and Relay are sponsored by Bank Iowa and organized by the Shenandoah Chamber & Industry Association, Southwest Iowa Nature Trails, and the City of Imogene.
Be the first to know
Get local news delivered to your inbox!