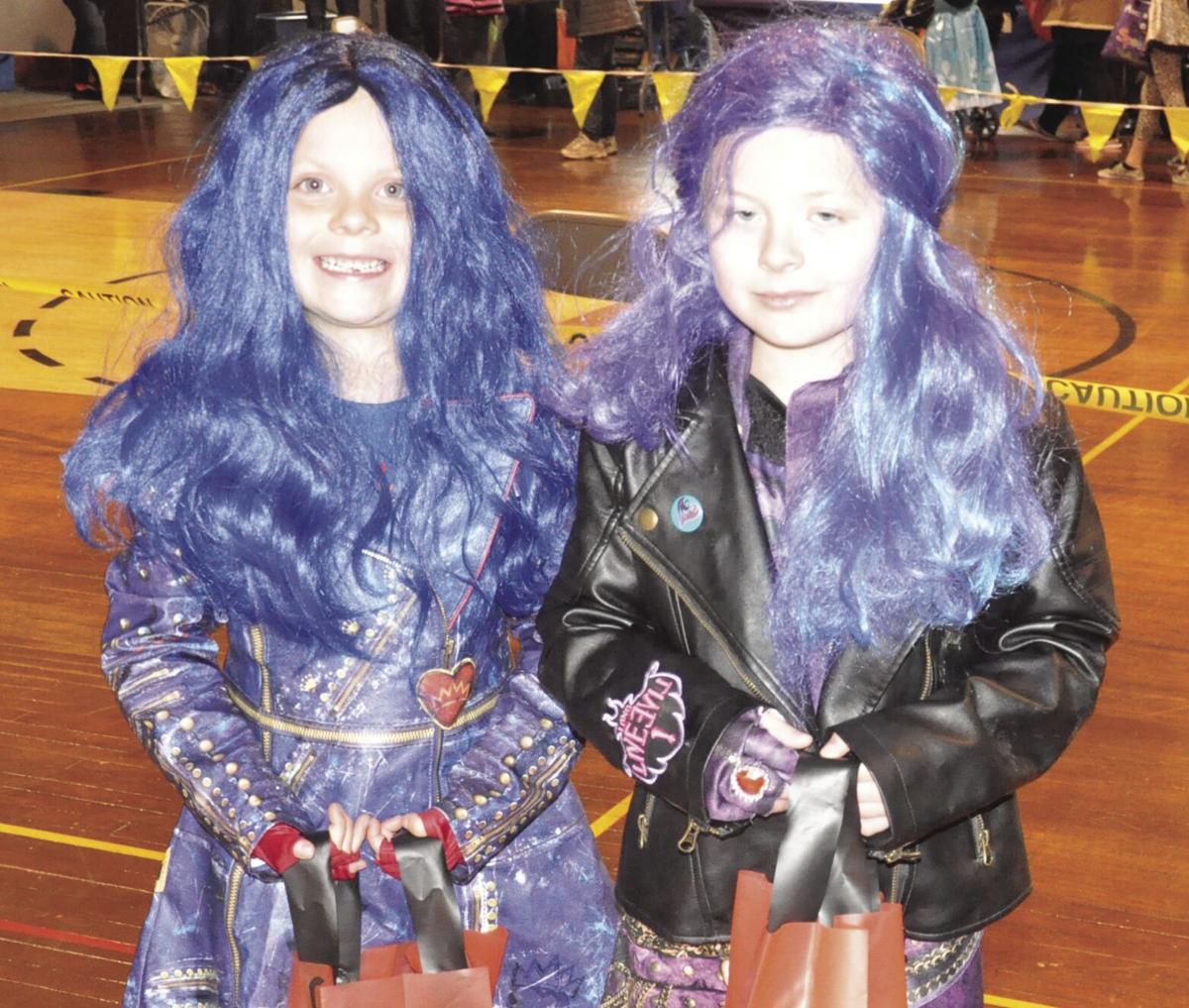 Shenandoah City officials set guidelines for trick or treating during the COVID-19 pandemic.
During the Oct. 13 Shenandoah City Council meeting held over Zoom, City Administrator AJ Lyman said the city would allow trick or treating on Oct. 31 with some guidance.
"We have been discussing with Page County Public Health what activities would look like in Shenandoah," said Lyman. "In discussions with Jessica Erdman, PCPH administrator, we thought that it could certainly happen with some guidance."
Lyman said the city would follow the guidance released by Page County Public Health for Halloween festivities. He said it is the same guidelines that have been applied throughout the pandemic.
Lyman said if you are sick or have been in contact with someone sick, please stay home and away from others. He said those participating in trick or treating are encouraged to wear masks that cover both your mouth and nose, and if your costume includes a mask, wear another mask underneath the costume.
Additionally, he said the guidance includes trick or treating with people from your immediate household and maintain a 6-foot separation from those not in your household. Carrying and using hand sanitizer frequently is suggested.
Lyman said to try and limit the number of houses you visit and ask your children to stay as far away from the people handing out treats as possible.
He said guidance for those handing out treats would include handing out treats yourself if possible instead of having kids select treats out of a bowl. Lyman suggested wrapping treats individually in baggies to help limit the spread of the virus.
Lyman also said maintaining the 6-foot distance from trick or treaters is essential, along with wearing a mask covering both your mouth and nose and frequently washing your hands.
He again reminded those who are sick or have been in contact with someone sick to please refrain from handing out treats.
Lyman suggested anyone with concerns and does not want to participate in the Halloween festivities to leave your outdoor lights off. He also urged people not to hold large in-person Halloween parties.
"Then, with that, we also have the Moonlight Magic happening again, and that will be on Wednesday, Oct. 28, starting at 4:30 p.m.," said Lyman. "It will start at First National Bank, and we're asking that folks wear masks and social distance."
The Moonlight Magic Trick or Treating downtown event will begin at 4:30 p.m., Oct. 28, with the line starting in front of First National Bank on Blossom Street. Free packaged hot dogs will be handed out by city hall after the event, sponsored by First National Bank, Fareway, and Shenandoah Family Dentristry.
"I think it's important for folks that we still have an event for everybody to get dressed up for and get to participate in something a little more normal," said Lyman. "Luckily, you know with Halloween everybody tends to wear a mask anyway; just wear an extra one underneath."
There are two additional Halloween events on Oct. 28 that kids can head over too after trick or treating downtown.
The New Beginnings Church located at 705 Sixth Ave. across from Priest Park is holding a Dr. Suess themed Indoor Trunk or Treat event for the public from 5 to 6:30 p.m. There will be games and activities for kids, along with hot dogs, chips, cookies, and candy.
Shenandoah Medical Center will be hosting a community trunk or treat event on its campus from 4 to 6 p.m.
In other business, the council:
Approved the first payment for the Shenandoah Municipal Airport T-Hanger Construction Project for $65,288.75 to Henningsen Construction, Inc.
Approved sandblasting quote to perform blasting, repairs, and re-coating on the East SCU clarifier at the water treatment plant.
Approved a sewer adjustment request for Hy-Vee Store at 500 S. Fremont St., for $3,798.03 for August sewer charges with a 4 to 1 vote. Armani was the sole no.
Approved a financial institution corporate authorization resolution to reflect Century Bank's merge to First National Bank.
Approved the rate/salary for a part-time city employee, Michael Weber, for $7.25 an hour at the golf course pro shop.
Approved public hearing at 6 p.m., Oct. 27, for the sale of city-owned properties located at 300 Pine Street and 400 Evergreen Street.
Be the first to know
Get local news delivered to your inbox!