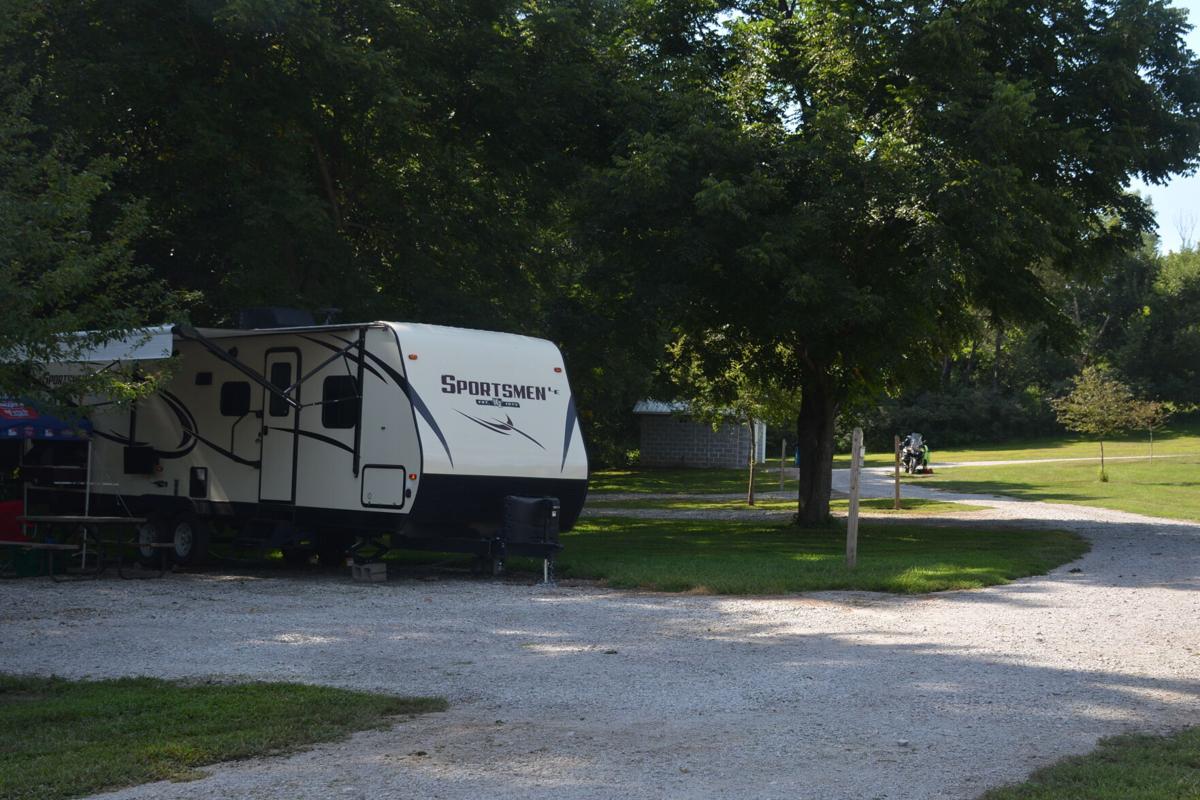 The Fremont County Conservation Board spent a good share of their Aug. 12 meeting discussing possible future improvements to conservation property.
The board's newest member, Becca Castle, asked the rest of the members to tell her about the five-year plan, including when it was made and when they would have an in-depth discussion of progress. Castle and board chairman Sherry Gilbert had toured the conservation board properties recently and talked about issues and potential for development. Castle began looking into some grants the board might apply for to achieve some of the ideas they had discussed, and emailed information about grants out to the other board members.
Fremont County Conservation Board Executive Director Doug Weber told the board members he had reviewed one of the grant suggestions from Castle and even discussed it with the Fremont County Auditor, but he and the auditor both believed it to be out of the financial scale for the county. Weber was talking about a grant to put one to three cabins in the county campground, with a preference given to plans for three cabins. Those cabins would have to cost at least $100,000 to $120,000 according to grant requirements, and the county would get back $20,000 each from the grant.
Weber told the others there was no way $300,000 for cabins was in the board budget, and more budgeted for that purpose was unlikely to be added by the county. Castle indicated she expected to find the rest of the money in other grant sources, but Weber indicated he thought it was a "waste of taxpayer money."
Weber told Castle he didn't see a need to compete with Waubonsie State Park, who couldn't even fill all of their cabins, and added that the county campground wasn't filling all of their camping spots either. Weber said he thought it would be "spending money just to spend money."
Castle argued that cabins would benefit the entire county, and lodging was always a good thing. Audience member and Fremont County Supervisor Terry Graham told Weber he thought if he checked with other counties that did have cabins, he would find out that the rent on the cabins paid them back on their investment pretty quickly.
Weber said he had heard that before, and that was the "same load the conservation board had been sold" when a grant was applied for the campground showers. The conservation board had just gotten a second bid on electricals from Clint Blackburn for over $13,000, and approved the low bid of $8,975 from Lawrence Buckalew that night so the showers could get finished. Weber said by the time everything was done on the showers, they would have far more money into them than would ever be justified by the number of campers the roadside campground gets.
Conservation board members disagreed and commented back and forth about the ultimate value of the showers, the cost of suggested cabins and space needs. Gilbert and board member Connie Scott noted the campground had been hit by back-to-back disasters, with 2019 flooding requiring free camping for flood refugees and the COVID-19 pandemic closing campgrounds and slowing travel. Both suggested the future might give a better indication of how popular the campground might become.
Weber suggested he would personally be far more interested in seeing some playground equipment put in at the campground, to make the campground more inviting, before trying to expand it. Weber reminded the board members they had discussed playground equipment at previous meetings but never made a plan.
Castle was interested in this idea and asked if there was any budget for playground equipment. Weber said there was $33,000 in a fund, of which $9,000 would go to finish the showers, and $5,000 should be saved for maintenance. After considering a moment, Weber cautioned that if FEMA ever decided to pay a portion of bridge project and low water crossing costs, the conservation board would have to come up with their share of those repairs, too, from this fund. Ultimately, he thought there might be around $11,500 available for playground equipment, with more REAP money coming in in November to add to that.
Castle said she knew of one grant the conservation board could apply for that would match them 50/50 on playground equipment. She asked if she could put together some playground equipment plan options and email them out to the board for their consideration. After agreeing they would probably plan to put any playground equipment in the center area of the campground, the board agreed to see what kind of options and costs Castle came up with.
•Becky Shull advised the board Hodges Construction had submitted a bill for $5,091.08 for cement path work around hole 5. This will be paid for by funds generated by fundraisers, but Shull added that they would like to see if Hodges could go further around between holes 5 and 7, and they might need to do some additional fundraising if so.
•Sandy Parmenter of Southwest Iowa Development Corp. talked about plans and expected attendance for the county's fourth annual 3D archery tournament, and advised the board, with their approval, she would also like to consider adding a veterans/disabled veterans tournament and a bushcraft/primitive survival event next year.
•Gilbert was re-elected chairman; Bob Geiger was elected co-chairman, and Connie Scott was re-elected secretary by the board.
The next meeting will be held at the golf course clubhouse at 5 p.m. on Sept. 2.
Be the first to know
Get local news delivered to your inbox!