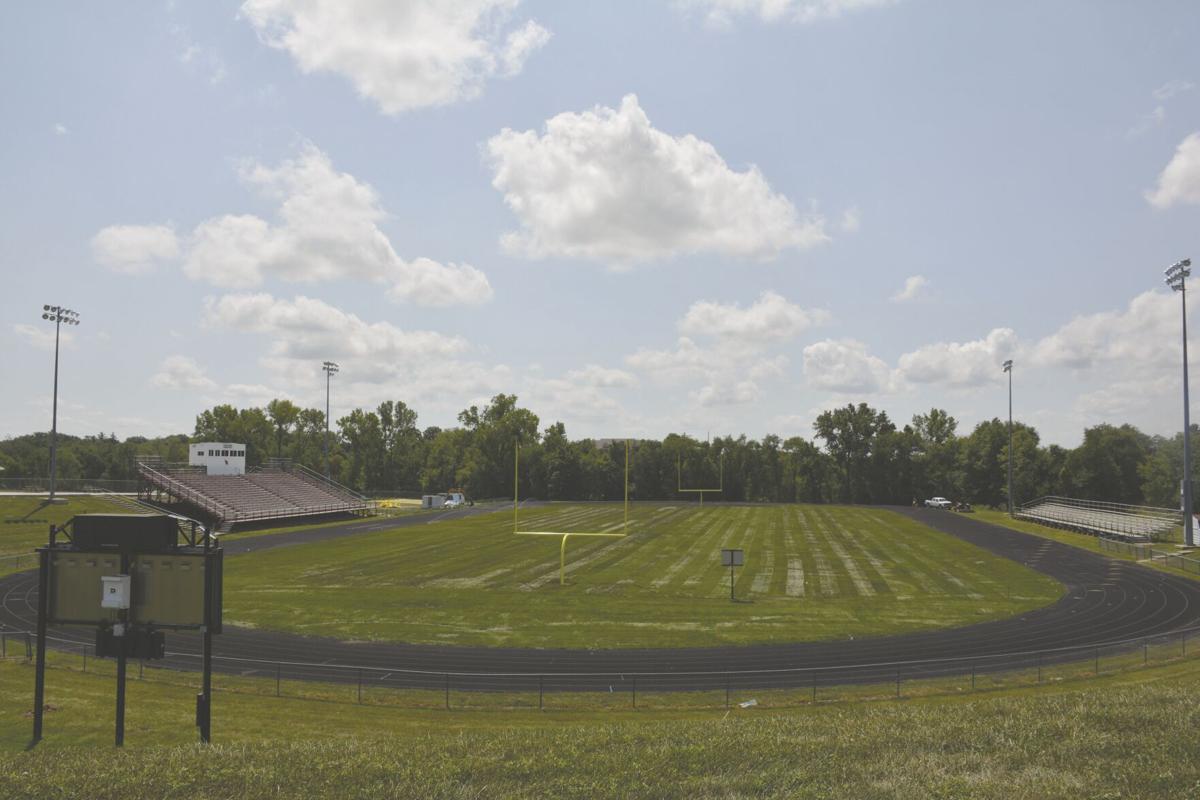 Students enrolled in the Clarinda School District's industrial technology classes will have access to a wide range of new tools and equipment for projects they pursue.
The Board of Education on Oct. 14 approved purchases of items from two vendors, Acme Tools of Des Moines and Grizzly Industrial, Inc. of Bellingham, Wash.
The items acquired reflected a priority list that staff members compiled to identify specific needs in the classes offered.
Purchases from Acme, for $24,629.99, include a cabinet saw, drill press, variable speed scroll saw, electronic fixed-based router, cross-cutting track saw, random orbital sander, sliding compound miter saw, multifunction table, joiner, cart and dust collector
The original quote issued by Acme was $26,354.09, and incorporated a tax of $1,724.10. The tax was subsequently deducted because the school district is a public entity.
Purchases from Grizzly Industrial totaled $21,248.21, but part of that amount, $15,830, will be covered by funds from the Perkins program.
"This is federal money that is allocated, per student, to a region," said Clarinda Superintendent Chris Bergman.
Representatives from area schools attended a meeting to discuss how much federal financial aid is available through the program, and districts revealed what kinds of plans they have that could benefit from the funds.
Since the Clarinda district was intending to enhance industrial technology opportunities for students, and could show how the funds were to be used, "the money was allocated to us," Bergman said.
Items purchased from Grizzly include a drum sander, edge sander, oscillating spindle sander, heavy duty wood lathe, spindle shaper, band saw with iron pivot, planer with spiral cutter head, work bench, power feeder and spiral jointer with digital readout.
In other matters at the Oct. 14 meeting, directors approved the construction of a handicapped-accessible viewing deck on the north side of the home bleachers at the Clarinda High School football field.
The structure will consist of two tiers to provide space for handicapped patrons -- and a family member -- during games, meets and other events.
Building the deck will be students from industrial technology classes. The goal is to have the structure erected by the start of the 2021 track season.
The estimated cost of the project is $10,220, but that figure may have to be revised, depending on prices for lumber.
The deck will meet requirements of the Americans With Disabilities Act (ADA), Bergman said.
In other business, the board:
Approved a memorandum of understanding with Morningside College in Sioux City that will allow students from that institution to be student teachers in the Clarinda district and to participate in field experiences, practicum activities and internships.
Approved Title IX assignment roles for staff members -- Josh Porter, coordinator; Cindy Opperman, investigator; Denise Green, decision maker; Allie Wellhausen, appellate decision maker; and Nancy McKinnon, record keeper. The assignments were made in compliance with a new initiative from the U.S. Department of Education regarding Title IX, which prohibits sex discrimination in educational programs. The initiative is intended to strengthen the abilities of schools to respond to all incidents of sexual harassment and assault.
Approved a request for allowable growth and supplemental state aid, in the amount of $22,107.44, for the Limited English Proficiency Program.
Approved a request for modified allowable growth and supplemental aid for the 2019-2020 school district special education deficit of $421,107.42.
Approved using an EMC Underwriters attorney in regard to a security breach in September with data at the district's Medicaid billing company, Timberline.
Approved the transfer of Curt Dow from assistant coach to head middle school wrestling coach.
Be the first to know
Get local news delivered to your inbox!