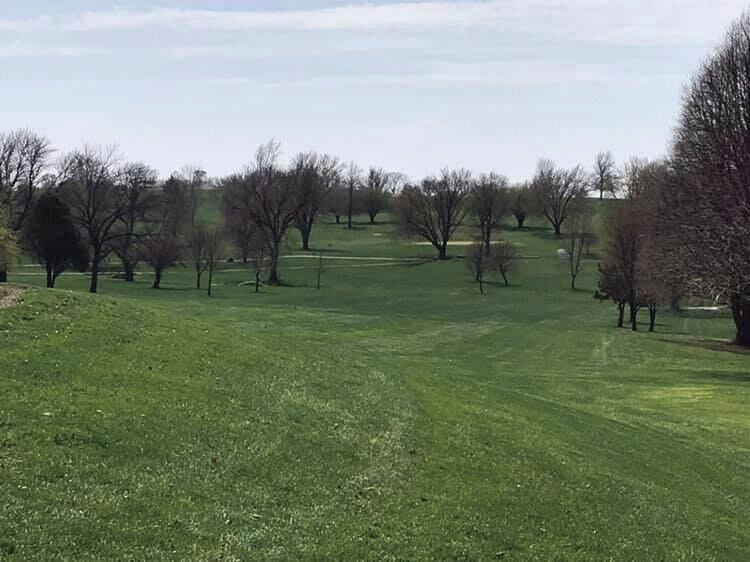 City officials move forward with upgrading equipment at the Shenandoah Golf Course.
During the Nov. 10 Shenandoah City Council meeting held online via Zoom, the council approved a five-year lease for golf course equipment with an annual payment of $17,722.74, which includes a buyout option in November 2025. The Park and Recreation Department had approved the lease agreement on Nov. 4.
The equipment currently used at the golf course is leased from the War Memorial Trust and the course for an annual sum of $1. City officials said the equipment is in rough condition with a high number of hours. It was indicated the current equipment would be kept as back up.
Council questioned lease options and asked whether a five-year lease made more sense than a three-year agreement.
Lyman said forecasting a year in advance is hard to do, and the city will have a better idea of how the golf course's is doing financially after retaining a full year of membership revenues and green fees.
"I can't put an exact number on that as far as what we're going to save or what we're going to do," said Lyman. "I think we need to get that whole year in operating ourselves with our own memberships. I think, to a certain extent, the fact that the golf course stayed open during COVID we probably benefited a little bit from that. I think also that generated a lot more play throughout the rest of the year, and we got a lot of folks coming in that hadn't played the course before."
Lyman indicated the five-year lease would be the best option.
"I think we'd be hard-pressed if we didn't take a lease for good equipment like this in order to ensure that we're able to maintain the course to the level that we want. To do that we need to maintain those revenue streams," said Lyman. " If one of these mowers were to go down this season, we would have been hurting pretty bad."
Lyman said the first lease payment would be due in July of 2021. As a backup plan, he said if membership fees and additional revenue from the golf course do not cover the lease payment, the money will be used out of the hotel/motel tax revenues.
Council approved the sale of city-owned property located at 905 Vista Ave., to Dennis Schenck for $500 following a public hearing.
Council tabled the proposed sale of city-owned property located at 804 S. Center St. to Jacqueline Ponich for $1,650 to evaluate an additional offer from Ashley Million.
Council approved change order #1 for the Wilson Aquatic Center pool repair for $1,958.35. The contract total will be $134,550.33. The change order is for an additional lateral kit.
Council approved reimbursement from the Iowa COVID-19 Government Relief Fund that was previously approved on Sept. 8.
"This is related to the recommendation of the caseworker that we have, not approving it for a set amount in case additional funds become available down the road, and we wouldn't limit ourselves to that smaller amount," said Lyman.
Council set a public hearing for 6 p.m., Nov. 24 for a proposed amendment to Ordinance 2008-09, 2015-01 and providing that general property taxes levied and collected each year on certain property located within the amended and restated Shenandoah Urban Renewal Area in the City of Shenandoah, Counties of Fremont and Page, Shenandoah Community School District, and other taxing districts, be paid to a special fund for payment of principal and interest on loans; monies advanced to and indebtedness, including bonds issued, incurred by the City in connection with the amended and restated Shenandoah Urban renewal Area (CBOC/VA Clinic Parcel) and set a public hearing on Nov. 24 at 6 p.m.
"When we amended the urban renewal plan this last time, we needed to add to the TIF ordinance the CBOC property as a TIF generator," said Lyman.
Lyman said this would allow the city to use tax revenues in two years to pay off the bond that the city took out to construct the V-A Community Based Outpatient Clinic.
Be the first to know
Get local news delivered to your inbox!