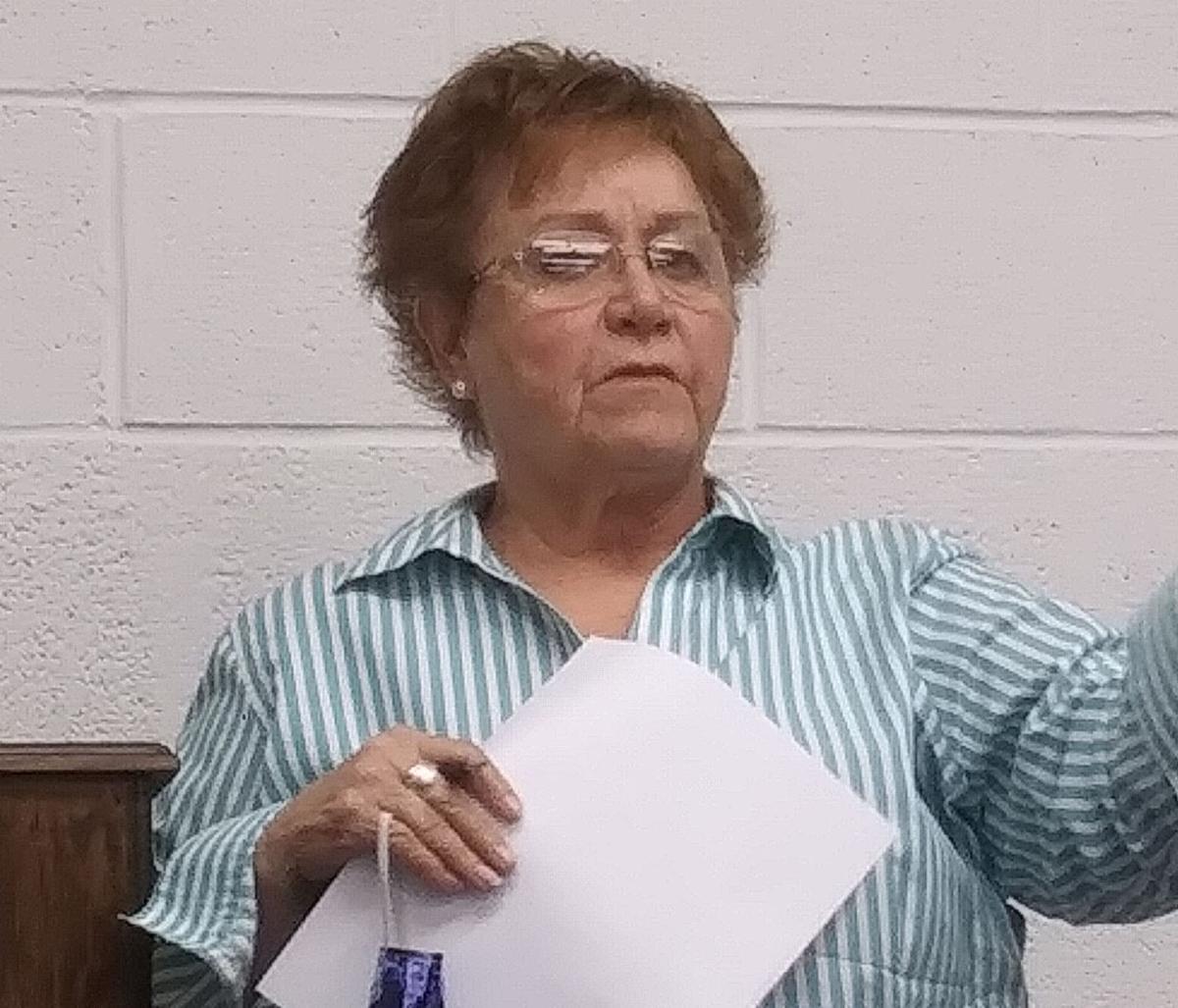 The Sidney City Council received a petition signed by 56 citizens at their Oct. 26 meeting requesting a four-way stop sign at the intersection of Main Street and Foote Street. 
Sidney resident Donna Walker led the effort, and spoke to the council about the request. Walker told the council members traffic on Main Street was a nightmare, with people driving far too fast on the roadway. She said cars and trucks were routinely cruising through at 30-50 miles per hour, and said she and the others were really concerned because there were a lot of children living and playing on Main Street, as well as a bus stop on Main Street.
Walker said she had talked to the street crew and understood stop strips or speed bumps were not feasible on that street because of snow removal needs, but suggested there must be some solution.
"Something has to be done," Walker said emphatically, "none of us want to lose a child. We have to slow that traffic down."
Sidney Mayor Peter Johnson agreed speeds were an issue, and commended Walker and the others for their efforts, suggesting the matter be put on the next council meeting agenda. He also agreed that the four-way stop on Tabor's Main Street over the last summer really helped slow traffic there.
The council and public talked about the current trend of increased speeding that had developed along with the pandemic. Fremont County Sheriff agreed, saying he knew troopers who weren't even stopping anyone going under 90 miles per hour and they could still stop people all day long.
Council member Steve Gamber expressed concerns that a stop sign at that intersection would merely become the starting point for a drag strip.
Aistrope pointed out that corner was the road to the high school, so there could be an issue with school traffic if a stop was put in there.
Gamber pointed out there could also be an issue with funeral parking and traffic with the funeral home right there. Aistrope said his deputies were willing to help with traffic during a funeral anytime it was requested.
Gamber asked if there was any way to put in speed bumps for the rest of the year when snow removal was not an issue and remove them each winter.
City Superintendent BJ Varellas said it might be possible and he would have to research that suggestion.
Johnson told the city clerk to put the matter on the agenda for further discussion and action, saying, "We don't want to be in a position where we could have done something and didn't."
The council reviewed the fall cleanup the city had just held. Varellas said eight people had called for waste pickups and there were a few misunderstandings about what was expected for the city to pick things up, but it went fairly well.
Council member Anne Travis said there was only 880 pounds of shredding dropped off, which was not enough to be cost-efficient for the city. She wondered about some kind of shredder dumpster instead, with a longer collection period. She also said she didn't think the city had done a very good job of contacting all the residents about the event, and questioned whether some kind of public information display unit might work better. She suggested near the post office, as nearly everyone in town visits the post office sooner or later. The council will continue to discuss this idea.
In other business, the council:
Discussed the possibility of getting a Fremont County Community Foundation grant to memorialize the water tower as required for the USDA water project grant/loan;
Talked about the potential need for more flu shot clinics;
Heard pitches from two more website developers: IT in a Box and Town Web;
Approved a snow removal notice press release;
Approved the purchase of signs saying no dogs allowed in the cemetery;
Discussed rules regarding military recognition medallions in the cemetery, and
Approved a clothing allowance policy as drafted by council member Ken Brown.
Be the first to know
Get local news delivered to your inbox!