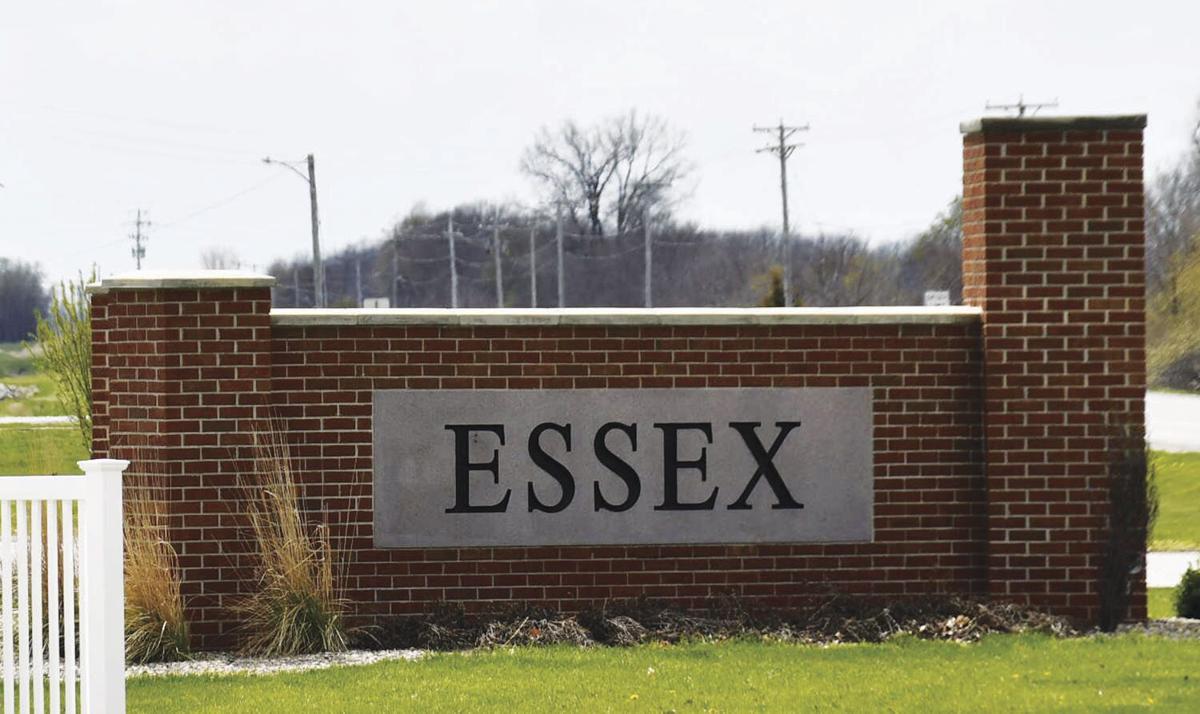 Members of the Essex City Council continue to discuss the details of the proposed noise control ordinance.
During the Sept. 9 council meeting, held online via Zoom, a public hearing was held for the first reading of the proposed amendment to the city's noise control ordinance.
During the public hearing, Jaime Simpson, owner of Jaime's Tavern on Main, asked the council for clarification on the part of the ordinance.
"So it says the city council has determined that because of public acceptance of the activity producing a particular noise such noise as being acceptable to the city residents," said Simpson. "This whole noise ordinance is pretty much aimed at our business. Does that mean if I go around and get enough signatures that I can keep doing business as I have been for the last three and a half years or how exactly does that read?"
Essex Mayor Marian Durfey asked City Attorney Mahlon Sorensen for clarification.
"The only clarification I would say is the noise ordinance is directed as a city-wide noise control," said Sorensen. "It's not directed at any individual business. The council has worked hard on a general application. There's no indication anywhere as an ordinance that it was directed at a particular business."
Simpson feels the ordinance directly impacts her business.
"Well, it is because you're asking me to get a permit for karaoke," said Simpson. "You're asking me to do things that no other business is being asked of, and everything else is exempt. So yes, it is directly aimed at my business, and we all know that it is. So the question I'm asking is item four, under scope E number two, is this how I get around this so I can just remain doing good business and providing revenue for this town?"
Council members did not provide Simpson with an answer to her question. She asked the council if she went door to door with a petition and could show the citizens of Essex deemed the noise from her businesses was acceptable if that would make the noise ordinance null and void for her business.
Simpson went on to say that setting a decibel level of 60 at 75 feet was not doable, and the hours that were placed in the ordinance would impact her business.
"That cuts off my business hours four hours on a weekday and two hours on a weekend," said Simpson.
Councilmember Nicole Wenstrand spoke up and said she had gone to Simpson's place of business twice to check the decibel readings. She felt after listening for herself, having the decibel level set at 60 at 75 feet did not work for this business.
Other council members had checked the decibel levels at a different location.
"We did go out to the police chief's house and use a decibel level meter," said council member Patti Gay, "the same one Jaime was using, and we did do our research. I'm going to an open area and listening to the music coming from a garage and basing my information off of that. I'm not going to a business. I'm not going to a residence."
Simpson countered Gay's comment by saying listening to music in an open area didn't take the buildings around her business into account. She said being surrounded by brick, the decibel readings would be different.
Essex resident Rosie Stark then joined the conversation.
"I am the neighbor that lives next door to this," said Stark, "and I have had city council come to my house when Jaime has been blaring her music when her business isn't even in operation. When she has blared her music when there are no patrons outside in the wintertime, and yet that's OK. We're not saying that she can't have her music, and she knows good and well what she does. We have statements from employees who said that they are told to set the speakers and face them towards our house and blare the music. This is ridiculous. This is junior high behavior, let's grow up. Let's be kind. It's not that difficult. It's gone way too far."
After exchanging comments back and forth between Simpson, Stark, and other members of the community, Durfey closed the public hearing and asked the council to vote on the matter.
Councilmember Calvin Kinney then spoke up saying the council had done their homework on this issue, but maybe they needed to take one more look at the decibel level readings.
"I don't think anybody at this table wants Jaime to not be in business," said Kinney. "I think we all know the importance of business, and we're trying to find common ground, but we have to also understand that yes, it does affect her business."
Kinney said the ordinance was city-wide, but it did directly affect Simpson's business because it is the only establishment within the city that provides outdoor entertainment. He asked the other council members what their thoughts were on tabling the second reading another 30 days.
"My point is I want to do it right," said Kinney. "Now doing it right doesn't mean we're going to appease everybody, but doing it right makes sure that we've covered our x's and our 0's and to make sure that we are comfortable going forward."
Kinney said he felt the council had taken the proper steps so far but thought perhaps more research needed to be done on the decibel level readings after hearing Wenstrand's comments.
"I felt like I needed and wanted to go down there to make the best decision we can," said Wenstrand. "Because of everything that is going on in the world right now, I feel like we were not able to listen to some situations because of this pandemic that is going on, and everyone knows that."
Wenstrand said after listening to the music and checking decibel levels at Jaime's Tavern on Main, she felt comfortable at a decibel level of 70.
Following discussion, Kinney motioned to table the issue, and Wenstrand seconded that motion. It was approved by a 4 – 1 vote, with Correll being the lone opposition vote.
Be the first to know
Get local news delivered to your inbox!