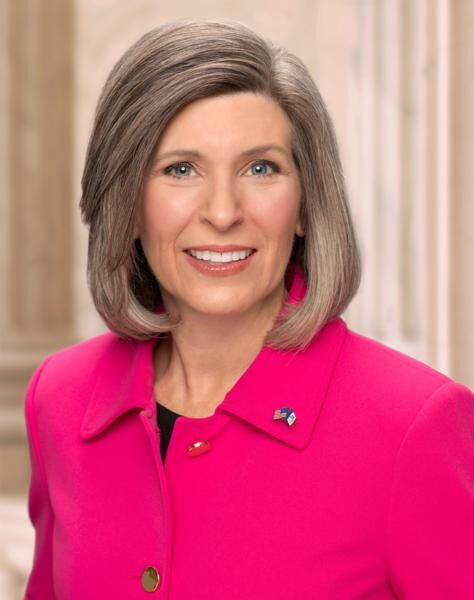 U.S. Sen. Joni Ernst, a combat veteran, on Wednesday criticized President Joe Biden's "haphazard" withdrawal of troops from Afghanistan, warning it could heighten the risk of future terrorism there as well as in the United States.
Instead of a sound foreign policy decision, the Iowa Republican branded Biden's decision as a "clear, callous political message calculated for a front page or prime-time talking point on the 20-year anniversary of the 9/11 attacks."
In announcing the withdrawal, Biden said "speed is safety," Ernst said during a call with reporters. However, Gen. Scott Miller, who until this week was the top military commander in Afghanistan, "painted a much more disastrous picture, saying that the country could soon slide into a violent Civil War."
Biden ordered the withdrawal, saying he doesn't want to sacrifice more American lives. He has pushed back against the notion the U.S. mission has failed even though it is unlikely the Afghan government will control all of the country after the U.S. leaves. The future of the country is in the hands of the Afghan government reaching a peace agreement with the Taliban, which is making rapid advances across the country.
"The American people know that what happens over a continent away can have a direct impact on their security and safety here at home," Ernst said.
It's important to be "clear-eyed about the potential for Afghanistan to be used as a base of operation for international terrorism after Biden's rushed exit."
Ernst, a member of the Senate Armed Services Committee who commanded National Guard troops in Iraq, is introducing legislation that calls for the nation's military, intelligence and homeland security departments to closely monitor terrorist activity in the region and fully assess the risk to the U.S.
Her Preventing Terrorism from Hitting America's Streets Act would require those agencies to report to Congress on illicit activities at the U.S. southern border. Ernst noted that Yeminis and Iranians have been caught attempting to illegally enter the U.S. from Mexico.
Poll results released Wednesday show Americans are nearly evenly divided over the troop withdrawal. Rasmussen Reports found 32 percent believe U.S. military forces should be withdrawn even if it means the Taliban takes over that country. Thirty-six percent of likely voters disagreed and one-third was not sure.