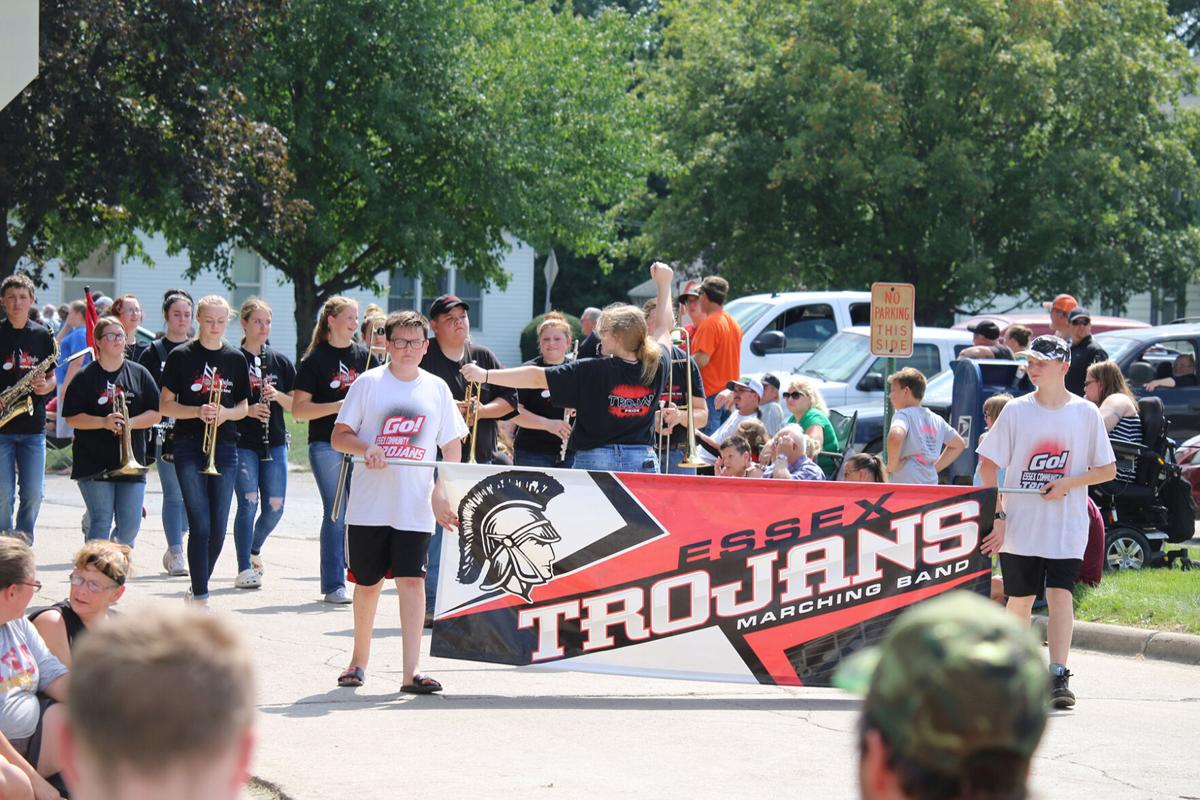 The city of Essex will be celebrating its 150th year plus one over Labor Day weekend with a schedule full of events for everyone.
Before the COVID-19 pandemic hit, the Essex Community had planned to hold its Sesquicentennial Celebration in 2020 during the Essex Labor Day Celebration, but plans were canceled due to the pandemic.
This year Cassie Lundgren and Heather Thornton took the reigns in February. Along with a committee, the two have planned a Labor Day celebration everyone will enjoy, bringing back events from the past and featuring new events.
The annual celebration that draws people to Essex each year will begin at 8 a.m. on Saturday, Sept. 4, with a volleyball tournament. A variety of events will continue throughout the weekend ending, with the Demolition Derby at 4 p.m. on Monday, Sept. 6. A full schedule of events can be found on the Essex Iowa Labor Day Facebook page.
A large event is planned to end the night on Saturday, Sunday and Monday. Saturday night winds down with a beer garden and street dance on the main street following the bull rides. Sunday evening will feature a movie on the football field and fireworks. Then Monday evening will end with the annual demolition derby at the east end of town.
One of the top requests that Lundgren said she heard when people were discussing the upcoming celebration was to bring back the carnival that Labor Day weekend was famous for having. She was excited to announce that there would be a carnival this year during the weekend celebration. Adding to the weekend celebration, other new events are a six-on-six basketball exhibition and Wayne's family Heroes meet and greet.
The town's history will be highlighted throughout the weekend with a booth where a Sesquicentennial book can be purchased. A community scavenger hunt will take participants through the town while they learn about its history.
Falk's Ice Cream Company, which originated in 1933 in Essex, will have a truck in Essex over the weekend with free samples and Falk's Ice Cream for sale.
What has always been known as the Essex Labor Day flea market in Essex City Park has been rebranded as a rustic market and will be open Sunday and Monday this year. Multiple food trucks will also be available throughout the weekend.
Another new event will be a Volkssport walk from 1 to 3 p.m. on Sunday, Sept. 5 in Essex. To register for the 5K or 10K route go to Essex Iowa Labor Day Facebook page for the registration link. You can also register the day of the walk in front of Essex City Hall.
Lundgren said she is excited to see the nostalgic weekend celebration grow and offer more events.
"That to me is so special to know that there is so much love and passion for Essex Labor Day," said Lundgren.