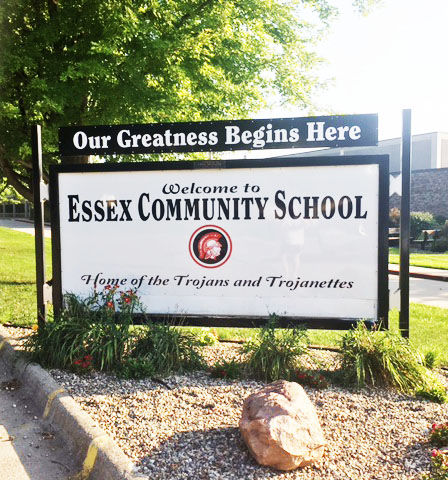 Essex Community Schools will be delivering lunches to children in need, beginning Monday, March 23.
Essex Superintendent Dr. Mike Wells said the school will deliver lunch to the home of any child in the Essex school district ages 0 through 18 from 11 a.m. to 12 p.m.
Wells emphasized there is no qualifier to having a meal delivered, financial situation doesn't matter. If your child or a child you know is in need of a meal, please contact Wells at wellsm@essex.k12.ia.us and he will get the child/children on the list and make sure they get a meal, free of charge.
Wells adds the school is the contact for any families with additional needs due to the current situation.
"We have delivered food, cleaning supplies, other necessities to families who have lost their jobs or don't have any income coming in," said Wells. "If they are within the Essex district, we will help them."
Be the first to know
Get local news delivered to your inbox!