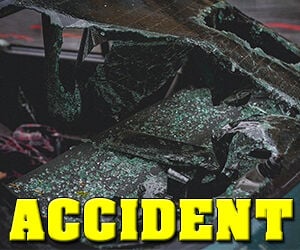 Two people are dead after a single-vehicle crash in Montgomery County Thursday afternoon.
On Sept. 24 at 3:10 p.m., the Montgomery County Sheriff's Office investigated a single-vehicle, two-person fatality crash located on 200th Street  half-mile west of A Avenue in Montgomery County. Officials said upon arrival, responding departments found a vehicle in the north ditch fully engulfed. Once the vehicle was extinguished, it was discovered that there were two deceased individuals within the vehicle. It was determined that the vehicle was traveling westbound and left the roadway into the north ditch, striking trees in the ditch.
The bodies have been transported to the State Medical Examiner in Ankeny for positive identification.
The sheriff's office was assisted by the Mills County Sheriff's Office, Montgomery County EMA, Red Oak Fire and Rescue, and Emerson Fire and Rescue.
Be the first to know
Get local news delivered to your inbox!