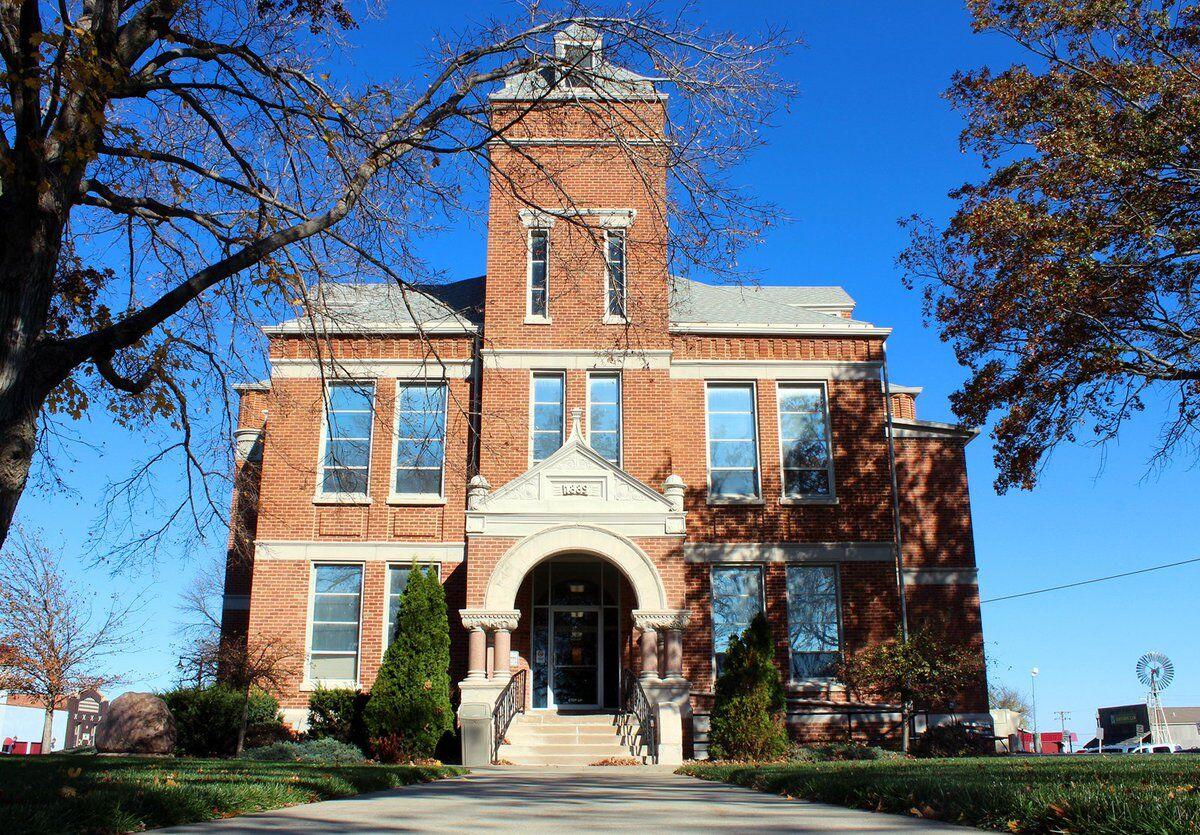 The Fremont County Supervisors approved reopening the courthouse to the public at their Dec. 2 meeting.
The supervisors agreed unlocking the courthouse doors would likely be welcomed by the public and make the jobs of staff members easier as they wouldn't have to come down to let customers in every time. That said, they understood that at least some of the offices would still prefer to continue operating by appointment only.
The supervisors agreed each office could set its own protocol regarding the need for appointments or regular service operations. The courthouse doors were unlocked to the public that day after the meeting.
Wendy Mueller of West Central Community Action provided the supervisors with a report on actions taken by WCCA over the last fiscal year, and requested financial support for 2021.
Mueller and Keith Brusk, Fiscal Officer for WCCA, thanked the supervisors for their ongoing annual support and said they were asking for the same amount as usual for 2021, $3,000.
Mueller told the supervisors over the last fiscal year WCCA had served 288 households, made up of 672 individuals, 51 percent of whom were living on a fixed monthly income. Mueller said over $760,000 in services had been provided, and once again, WCCA had met its goals of keeping administrative and delivery costs down.
The supervisors told Mueller they were very happy with how WCCA had adapted to needs and served the public through flood recovery and the COVID pandemic. They approved the $3,000 support request.
Dan Davis, Fremont County Engineer, asked the supervisors to approve payment of $2,053.89 to HGM Associates for engineering services for road L-31 over the Waubonsie Creek. Davis said that project was finally in the review process, so they were making some progress. He added that they would move forward with final design work next. The supervisors approved payment of this voucher.
Davis also told the supervisors all five emergency repair projects on roads J-10, J-24, J-34, J-64 and L-31, were in letting, adding that it would be busy next spring and summer.
Davis said he had attended a pre-construction meeting on the Manti bridge with Page County, but the telephone company people would have to get done on the bridge first.
Davis said he had sent a letter to Leick Construction reminding them they were in default on their deadline and accumulating damages, and he thought they would now get in gear on the FEMA project.
The supervisors approved the bi-annual Resolution to Transfer Funds from Local Option & Rural Services to Secondary Roads. Transfer amounts for this period were $49,571 from Local Option and $628,669 from Rural Services. These transfers are made every June and December.
The supervisors approved signing contracts between Fremont County and the Hamburg, Sidney, Tabor and Randolph libraries. As usual, Hamburg was awarded 29%; Randolph, 16%; Sidney, 29%; and Tabor, 26%, with those percentages being based on populations.
In other business, the supervisors approved:
• retirement of police service dog Judge, and transfer of his ownership to his handler;
• signing the letter of engagement for opioid litigation, a class action suit being handled for counties by ISAC, at no cost to the counties, and
• a resolution to hire Kimberly Achenbach as full-time jailer, replacing an employee who left.