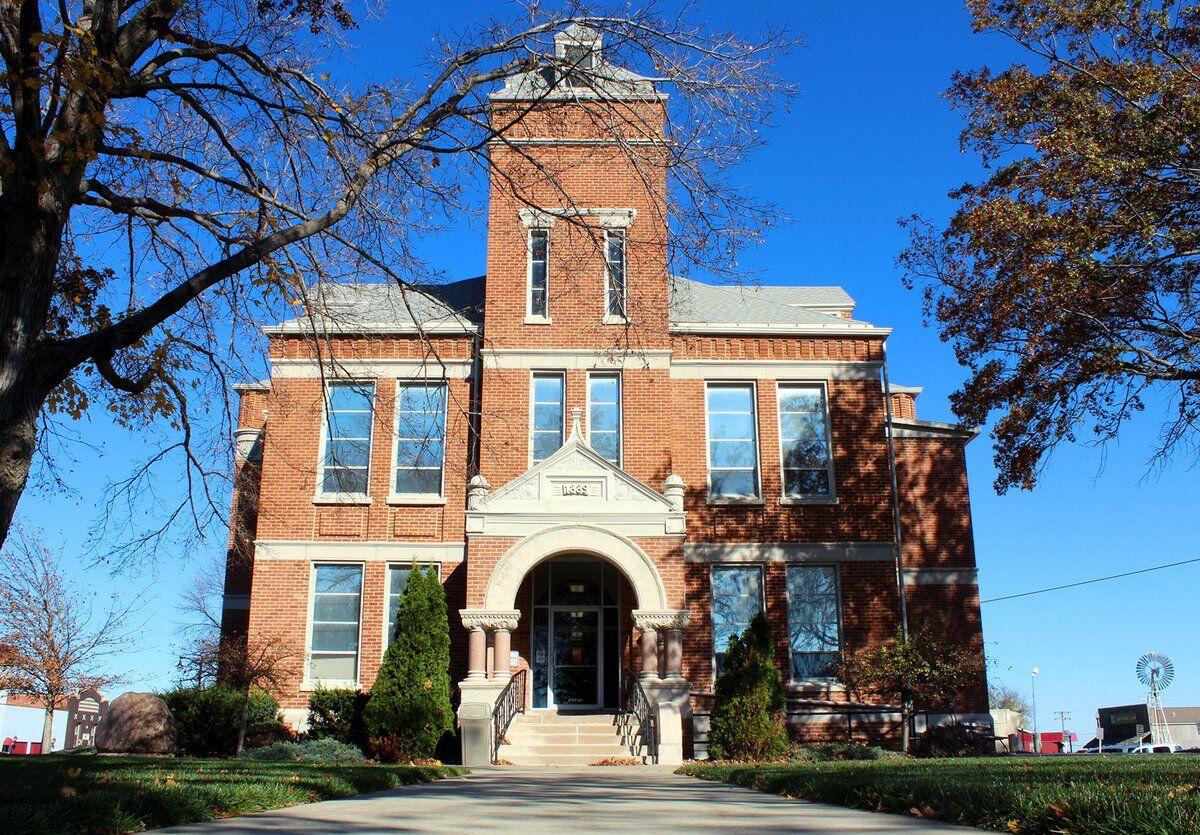 The Fremont County Board of Supervisors met three times over the week of Nov. 9, for special meetings on Monday and Wednesday, and their regular meeting was held on Tuesday because of the holiday.
Monday morning's emergency meeting was in response to the notice that a courthouse employee had been confirmed to have COVID-19. After discussion, it was agreed the courthouse would lock back down, being open to the public by appointment only until further notice. That action was effective starting Nov. 10.
The supervisors also mandated that masks must be worn by employees in public areas and when dealing with the public.
On Nov. 10, the supervisors canvassed the 2020 general election. A few votes were added after election night. The supervisors approved and made official the results which were reported in this paper last week.
The supervisors were advised the county was going to receive courtroom audio and video updates provided by the State of Iowa.
Robert Gast, district court administrator for Fourth Judicial District, explains that CARES Act funds have been made available to upgrade sound and video in the courtroom, not just for people in the courtroom but also for remote hearings. Each county will get the same package of equipment, but it will be customized based on the shape and size of the courtroom. Officials are hoping to see systems installed in January, and are meeting with vendors this week to nail down details. Installation will definitely be after the first of the year, but hopefully before jury trials recommence.
These improvements will be permanent. People within and outside the courthouse will experience better sound quality in the courtroom, as speakers will have microphones on desks and tables. There will also be video screens so everyone in the courtroom could see evidence that is presented in that manner.
Fremont County Engineer Dan Davis asked for and received the supervisors' approval of a final payment voucher for the project on county road J-24 from Highway 275 to Thurman. Davis explained that there was actually no payment required, just approval to close out the project. Davis said this was necessary on projects that received federal aid, and there was additional paperwork that would have to be completed, too.
Fremont County Auditor Dee Owen brought a request for new family farm credits to the supervisors for approval. Owen said family farm credits are approved annually, and this was from a family that already had family farm credit, but either bought more parcels or found out some hadn't been previously included. The supervisors approved the additional parcels.
On Nov. 11, supervisors met for a public hearing on the proposed 2020/2021 budget amendment. Owen said when the public hearing was set at a previous supervisor meeting they hadn't realized they were setting it for Veterans Day.
As discussed in a previous supervisor meeting, the proposed budget amendment was mostly related to the planned FEMA buyouts. Owen said since she had no way of knowing whether all of the buyouts would be completed within this fiscal year or not, she had amended the budget for all of the buyouts in case. 
The amendment included budget changes of $4,574,771 in expenditures and $4,270,165 in revenue. With no public comments, the supervisors approved the budget amendment.
Be the first to know
Get local news delivered to your inbox!