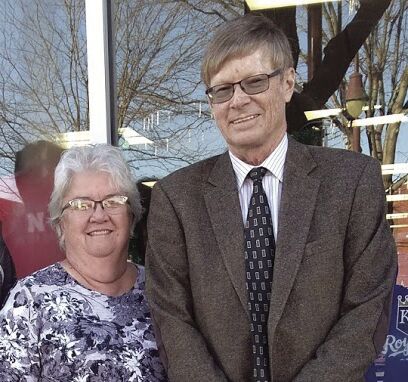 After 69 years of business in downtown Shenandoah, Howard Clothing and Sporting Goods will be closing its doors.
Owners Denny and Darlene Howard have owned the business for the past 44 years and have decided it is time to retire. Howards said their final day of business would be Saturday, Nov. 28.
"It is with mixed emotions that we make this announcement to notify you that Howard Clothing and Sporting Goods will be closing its doors," said Denny and Darlene. "Shenandoah, southwest Iowa and northwest Missouri, have been very good to us. We wish to express our heartfelt thanks to all of you who supported our small business throughout the past 69 years. We know that there are many stores to choose from, and we are honored that you chose to do business with our store."
Denny said his parents, James and Gladys Howard, opened the business in 1951 as a sporting good and toy store. It was named Howard Sporting Goods and was located in a small room off the Page Theater on Sheridan Ave. Throughout the years, it remained downtown on Sheridan Ave. but moved locations three times after opening.
In 1960 James and Gladys incorporated clothing into their business by buying McCloy Clothing Store and changed their business name to Howard Clothing and Sporting Goods.
During the move to the store's current location at 600 W. Sheridan Ave. in 1975, James and Gladys bought out Goldberg Clothing, which was in the building next door. They expanded the business by putting an opening between the two buildings.
"At that time, my parents sold to myself, my wife and Dale and Pam Sandquist," Denny said.
The four ran the business together until 2000, when Dale and Pam moved from the area. Denny said he and Darlene continued to own and operate the business and sold the adjoining building his parents had purchased in 1975 about ten years ago and moved the business back into the one building.
Denny said while he was in high school, he would work in the store on Saturdays but never thought he would end up owning the business.
A retirement sale to liquidate inventory will begin Oct. 15. Any outstanding gift cards or gift certificates will need to be used by Nov. 28.
"We look forward to seeing you in the coming weeks," said Denny and Darlene. "Thanks again for letting us serve you since 1951."
Be the first to know
Get local news delivered to your inbox!