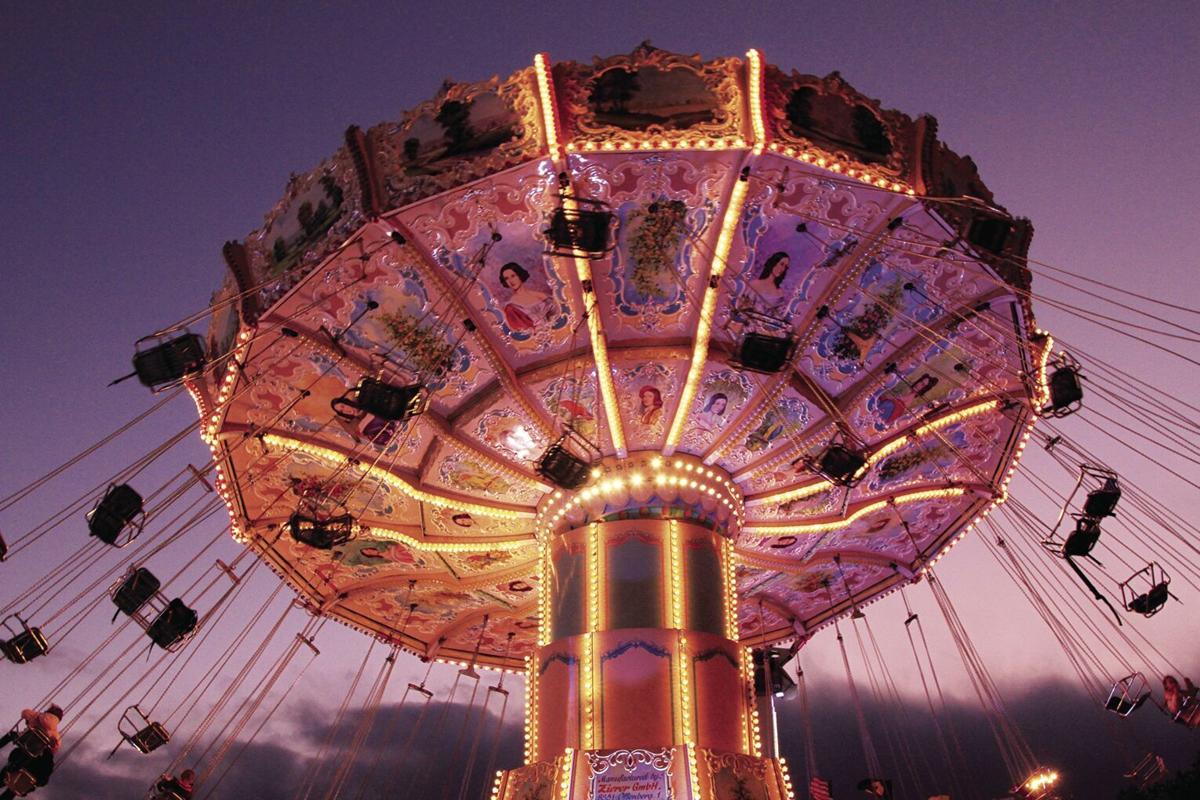 Still, over 1 million people attended during ongoing pandemic
DES MOINES — The lure of rattlesnake sausage or chicken egg salad with Indian fry bread apparently could not beckon a new record of attendees to this year's Iowa State Fair.
Unaudited figures released Monday by fair officials indicated 2021 attendance for the 11 days of summer festivities that ended Sunday was 75,895 below the record of 1,170,375 set in 2019.
However, the yearly extravaganza of farm animal exhibits and competitions, grandstand entertainment, long-standing entertainment venues and a wide variety of foods fried up and served on a stick did attract 1,094,480 visitors in the midst of an ongoing COVID-19 pandemic that undoubtedly affected the overall turnout. Last year's state fair was canceled due to the pandemic.
"After a challenging year amid a global pandemic, the 2021 Iowa State Fair demonstrated the best traits of Iowans — resiliency and the eagerness to come together in support of one another," said Iowa State Fair Chief Executive Officer and Fair Manager Gary Slater.
The fair first topped a million attendees in 2002.
Slater' statement Monday thanked people he said made the 2021 fair a success. He noted that the Sale of Champions raised a record $443,500 to support youth livestock scholarships, and wood carvings auctioned by chain saw artists were record setting, benefiting the Blue Ribbon Foundation.
Next year's 11-day Iowa State Fair is scheduled to run from Aug. 11-21, 2022. Frequently ranked as one of the top events in the country, the Iowa State Fair is the single largest event in the state of Iowa and one of the oldest and largest agricultural and industrial expositions in the country.
Here's how 2021 attendance compares with the record-setting 2019:
Aug. 12: 77,700 (84,928 in 2019)
Aug. 13: 104,177 (103,096 in 2019)
Aug. 14: 111,603 (122,111 in 2019)
Aug. 15: 107,410 (108,283 in 2019)
Aug. 16: 95,621 (97,682 in 2019)
Aug. 17: 90,688 (102,953 in 2019)
Aug. 18: 91,510 (109,323 in 2019)
Aug. 19: 96,064 (104,247 in 2019)
Aug. 20: 101,952 (112,891 in 2019)
Aug. 21: 117,764 (119,276 in 2019)
Aug. 22: 99,991 (105,585 in 2019)
Total: 1,094,480 (1,170,375 in 2019)