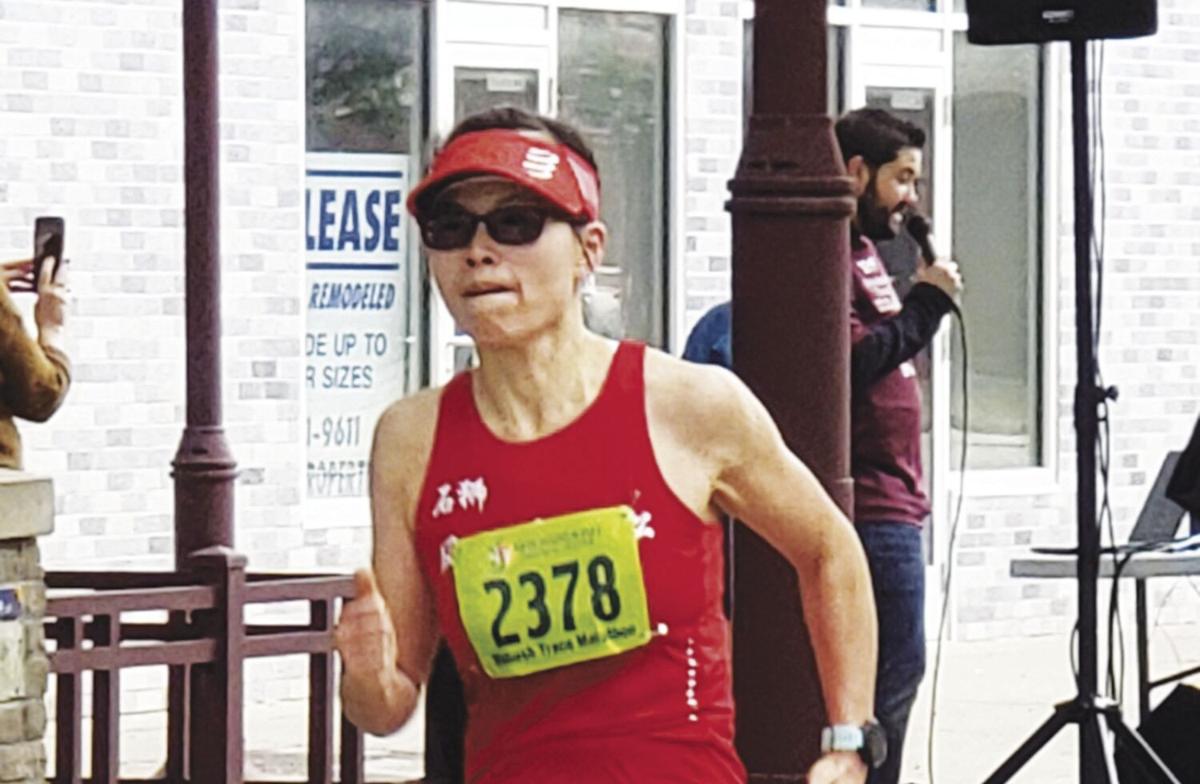 Runners from 33 different states competed in the Wabash Trace Nature Trail Marathon, Sept. 12.
In its ninth year, the marathon had more than 280 runners signed up to run the half marathon, full marathon, or the five-person relay Saturday. This is a significant increase in competitors compared to years past.
The marathon continues to be certified as a Boston Marathon qualifier, but followed a new route this year.
In previous years, the full marathon and the five-person marathon relay started in Malvern and finished in Shenandoah. This year, both the full marathon and five-person relay began in Shenandoah. Both followed a shorter route through town, with 90% of the route being run on the trace. Once on the trace, runners traveled to a turnaround point just north of Imogene and then followed the same route in reverse ending in Shenandoah.
The half marathon followed a new route as well, starting in Imogene as a point to point race ending in Shenandoah.
Cory Logsdon of Omaha, Nebraska, won the full marathon in a time of 2 hours, 44 minutes and 57 seconds. He was more than five minutes ahead of Des Moines' Michael Wilson. Ryan Horsley of Waverly, Pennsylvania, finished third.
Sean McDermott of Madrid won the half marathon in 1:19:57, nearly five minutes better than Matthew Albertson of Bellevue, Nebraska. Kipp Schuler of Oskaloosa was third.
Area finishers with their overall place follow.
23. Jia Xuan Huang, Shenandoah 3:16:10 (2nd fastest woman)
52. Qixin Sun, Shenandoah 3:43:48
125. Eric Campbell, Shenandoah 4:50:57
12. Ryan Vandivert, Shenandoah 1:41:42
33. Jonathon Cole, Clarinda 1:54:18
35. Adam Wright, Shenandoah 1:55:42
49. Brooke Morrison, Clarinda 2:05:40
69. Jessa Bears, Farragut 2:17:21
76. Jennifer Lundgren, Shenandoah 2:23:49
86. Marlene Birkholtz-Wier, Clarinda 2:40:11
101. Vicky Bauer, Shenandoah 3:31:22
102. Janet Allumbuagh, Shenandoah 3:31:22
104. Aurora Trowbridge, Shenandoah 4:06:49
106. Angie Trowbridge, Shenandoah 4:36:13
Hang N Bang won the relay in a time of 2:58:46. TEAM BAMF and Mixed Nuts were second and third in 3:11:44 and 3:28:31.
Be the first to know
Get local news delivered to your inbox!