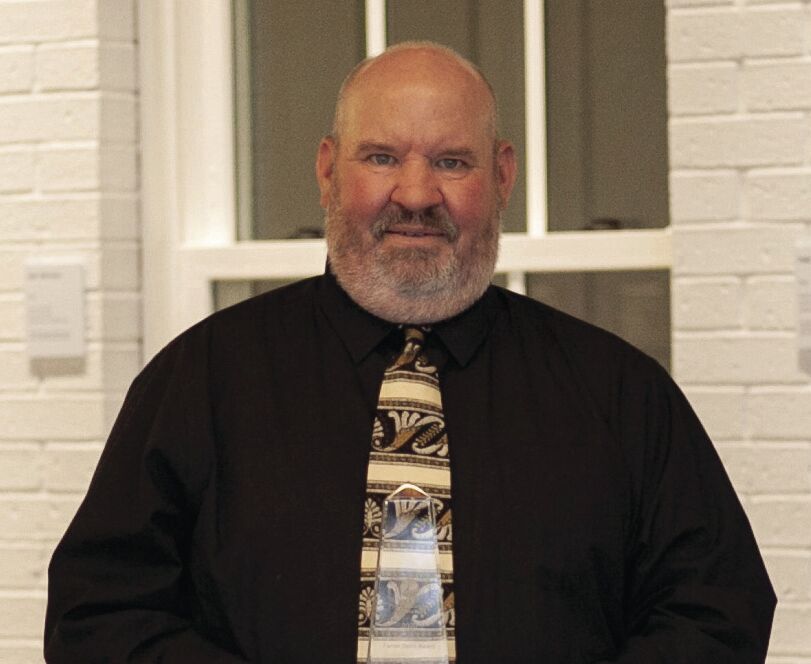 In 2018, Pella Corporation developed the Joan Farver Spirit Award to recognize employees for their community service efforts, selfless acts of kindness, and team spirit while at work.
This year Todd Maher of Shenandoah was nominated and chosen as one of the five finalists for the award.
"Every year, team members can nominate peers that they feel make a positive impact in the community," said Julie Wolf, human resource manager at Pella Corporation Shenandoah.
Maher has worked for Pella Corporation for 23 years and holds the position of continuous improvement technician at the Shenandoah plant. He has also been a member of the Shenandoah Volunteer Fire Department for the past 17 years. While on the fire department, he has served as the department treasurer and secretary and is currently the training officer. Part of his work with the fire department includes teaching students about fire safety during fire prevention week and fire training classes for the Fremont County 4H Club.
But his willingness to volunteer doesn't stop there. Maher has volunteered for the Fremont County Iowa 4H youth organization for the past 12 years helping chaperone overnight trips and cleaning the fairgrounds before and after the county fair.
Maher also helps with his church youth group. One year he took the group to Oklahoma on a mission trip to help at an Indian orphanage. Another year he took the youth group trick or treating for food and donated it to the local food pantry.
At work, Maher was described as a person that goes the extra mile to help people out and make the work en-
vironment a better place.
"It was a huge honor, and I was very excited to be nominated," said Maher. "Then, when I found out I was a finalist, that was even more amazing."
Maher said it was a nice feeling to know that the volunteer work he has done is appreciated. He feels it is important to give back to the community as much as possible.
Maher said he appreciates Pella Corporation striving to acknowledge team members that go above and beyond.
Maher and four other nominees were honored at a ceremony held in Pella, Iowa, on Nov. 16. Each finalist received $10,000 to be donated to the charity of their choice. Maher chose for his grant to be given to the Shenandoah Fire Department.
The winner of the award received $25,000 donated to a charity of choice.