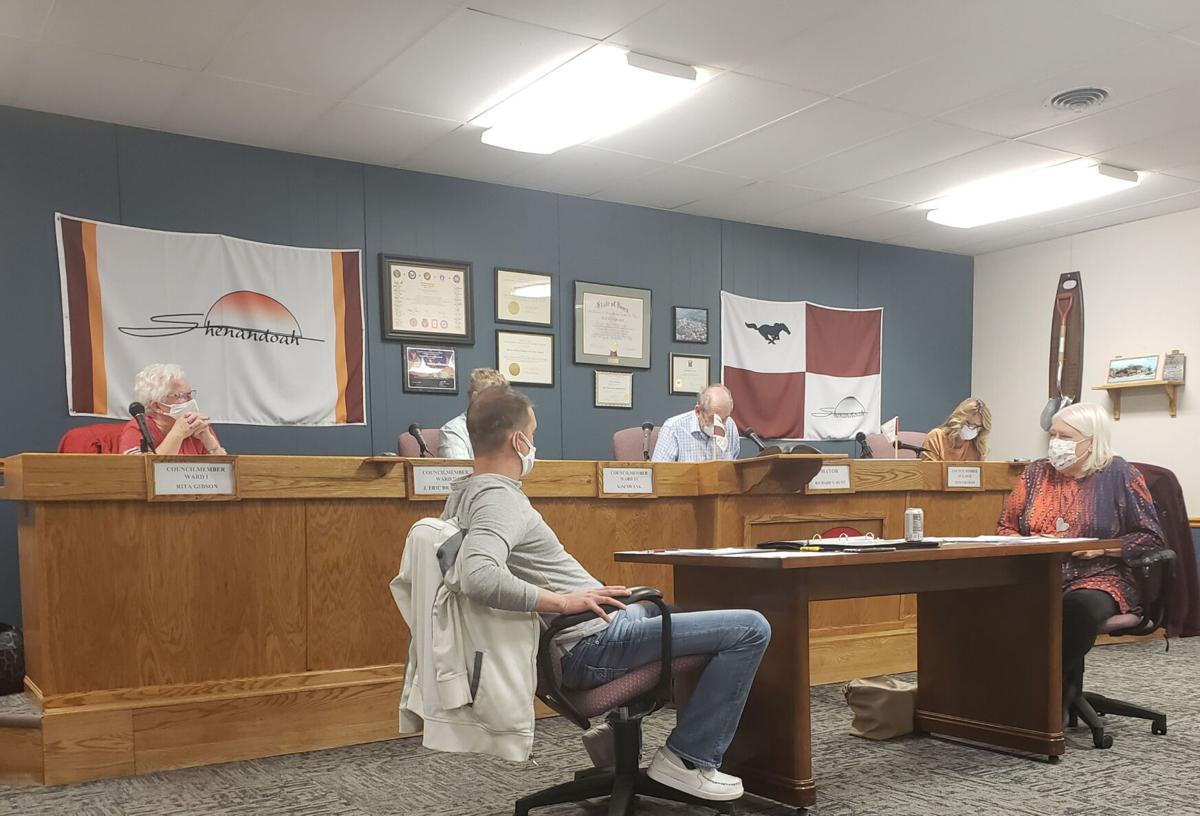 A parent's request for a stop sign along Nishna Road sparked emotions during Tuesday evening's Shenandoah City Council meeting.
No action was taken Tuesday by the City Council on the proposal of a stop sign and crosswalk at the intersection of Matthews Street and East Nishna Road. Last month, Taylor Buick asked the city to consider placing a stop sign at the intersection so children could safely cross the street walking to and from a bus stop located near Nicolson park.
Shenandoah Mayor Dick Hunt told Buick the city planned to put a crosswalk and signage up at the intersection, but he didn't feel a stop sign was necessary. He said he would veto the council's decision if they approved the stop sign.
"I'm not for putting a stop sign on Nishna Road," said Hunt. "It's a through traffic street."
Hunt went on to say a speed trailer was placed at the intersection in question for two weeks to determine if speeding was an issue in this area. Shenandoah Police Chief Josh Gray said the trailer logged an average speed of 29.3 mph during that two weeks.
Buick asked Hunt and the council if they had stood at the intersection of Matthews Street and Nishna Road and looked in both directions.
"You cannot see traffic coming from out of town," said Buick.
Buick again asked for a stop sign to be placed at the intersection along with the crosswalk. She felt people would not slow down or pay attention to a cross walk and signage without a stop sign.
"I would expect the city to take children's safety into consideration," said Buick.
Nicole Cole backed Buick's concerns. Cole has lived in the neighborhood a little over a year and said more children are moving into the area.
"These are children's lives were talking about," said Cole. "We're not talking about whether the sign has not been there for 150 years or not. We're concerned about the children."
Before calling for a vote, Hunt did say the city may look into placing a portable stop sign at the intersection.
Be the first to know
Get local news delivered to your inbox!