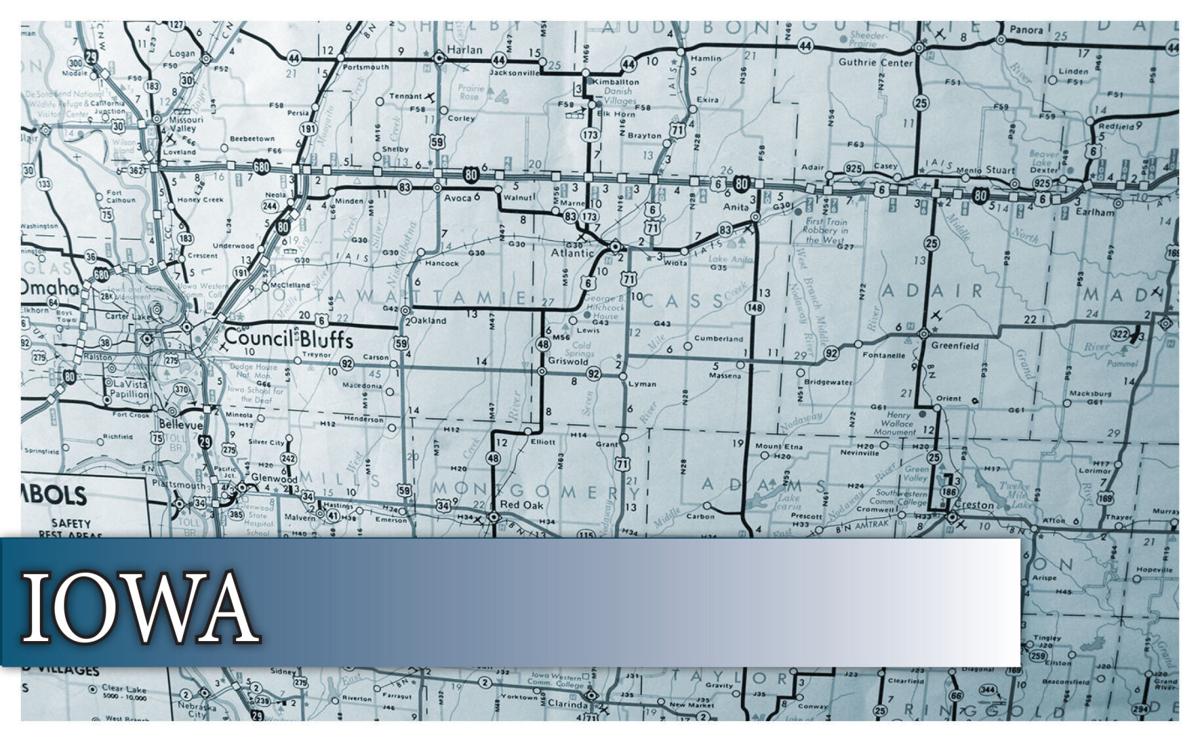 DES MOINES -- Iowa's partial face mask mandate, public health restrictions on businesses, and limit on public gatherings are being lifted.
Gov. Kim Reynolds on Friday afternoon updated her COVID-19 public health emergency declaration. The update, effective Sunday, eliminated most restrictions that had been in place to combat COVID-19's spread.
• No longer will Iowans be required to wear face coverings in public when around other people for at least 15 minutes.
• Businesses will not be required to limit the number of customers or keep them socially distanced.
• There will no longer be a limit on the number of people who can gather in public.
In the updated proclamation, Reynolds encourages vulnerable Iowans --- those 65 years or older, or with serious health conditions --- to "limit their activities outside of their home," including trips to businesses and other establishments where other people gather.
Reynolds also encourages all Iowans to limit their in-person interactions with vulnerable people, and to "exercise particular care and caution" when in public.
Reynolds' actions to lift mitigation strategies comes at a time when COVID-19 numbers have been steadily decreasing in Iowa.
However, the lifting of mitigation strategies also comes as the state's COVID-19 vaccine distribution has been among the slowest in the country; a new, more contagious strain of the virus has been detected here; and the state has ordered K-12 schools to offer in-person instruction to all students.
The two-week averages for new cases and COVID-related hospitalizations and deaths have been dropping precipitously since the pandemic's largest spike, in late November and early December. However, those averages remain higher than they were at any point in the nearly year-long pandemic prior to that early winter surge.
And while the COVID-19 vaccine is now available and being distributed across the country, the rollout in Iowa has been among the slowest in the country. Roughly 7% of Iowans have received at least the first of two shots required for the vaccine; that's among the three lowest rates in the country, according to federal data tracked by the Washington Post and New York Times.
Earlier this week, the state public health department confirmed three cases of a new COVID-19 variant, first detected in the United Kingdom, that medical experts believe spreads more easily than the original strain of the virus. Experts also believe, however, that current vaccines are also effective against the new strain.
On Feb. 15, all K-12 schools in Iowa will be required to offer 100% in-person instruction to all students. Some districts had not offered the option while conducting classes entirely online or through an alternating schedule of instruction days conducted on-site and virtually. The federal Centers for Disease Control and Prevention said Friday that it is safe to have students on-site, even if teachers and staff have not yet been vaccinated.