City officials say staying proactive will reduce the probability of a drastic rise in rates in one lump sum in the future.
During the May 23 Shenandoah City Council meeting, the council unanimously passed the first reading of amending Chapter 92 of the Code of Ordinances on water rates and Chapter 99 of the Code of Ordinances on sewer rates. The proposed increase each year for three years for city water rates is 1.5%, and for sewer rates, an 11% increase for the first year is proposed, with a 10% increase the following two years.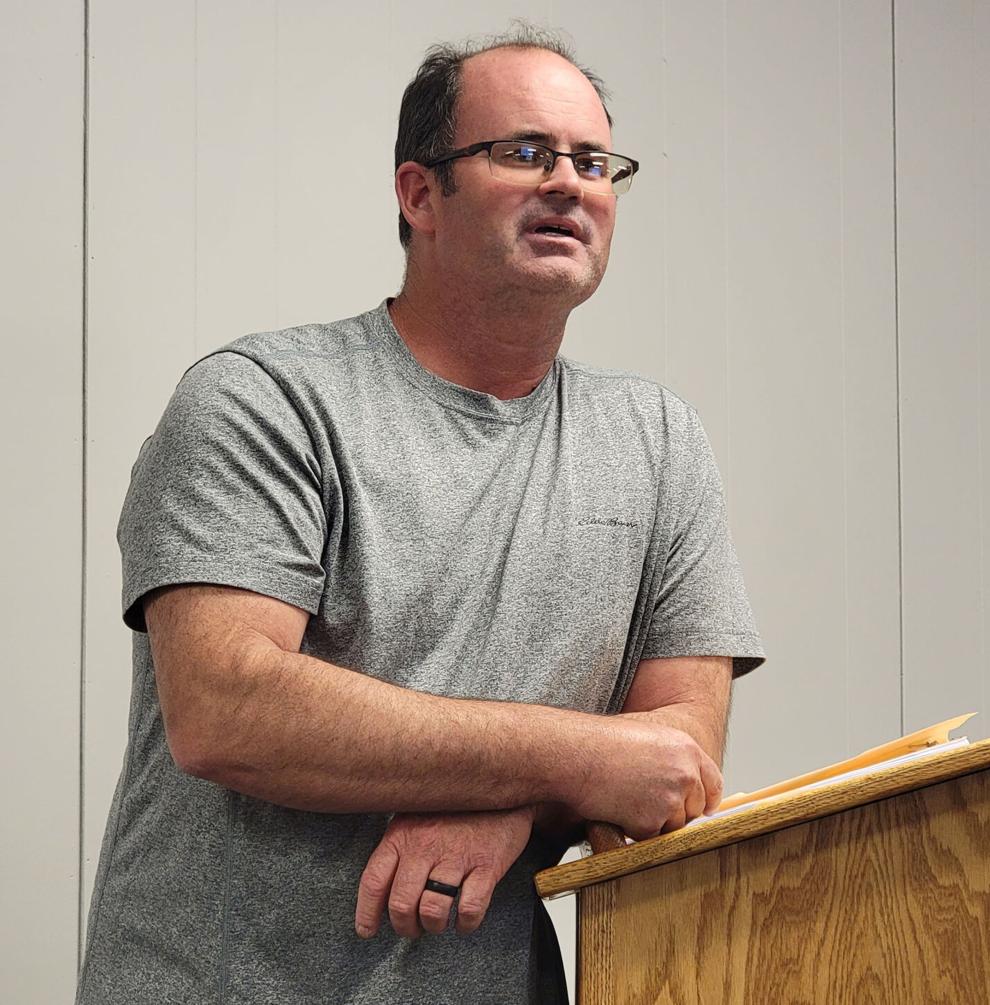 Speaking during Tuesday evening's meeting was Tim Martin, water superintendent. Martin said residents saw a drastic increase in their utility bill in 2017 when the much-needed water plant was built, costing the city $12.5 million.
He said the city now has a debt service SRF annual payment of $761,330, including interest and service fees that will be paid off in 2035. The loan for the water plant was a 2% interest rate SRF loan to be paid off in 20 years.
Martin said the debt service makes up one-quarter of the budget and that inflation and cost increases directly affect the three-quarters of the remaining budget.
Martin said the cost of chemicals, parts and supplies have increased dramatically since 2021. He said a 1.5% annual rate increase would cover about a 2% inflation increase, and he says currently, the inflation rate is around 5%. He said you also have to figure in a 3% increase in operating costs which can be higher during periods of high inflation.
Unlike many surrounding towns, Martin said Shenandoah softens the water, increasing operating costs and rates. He said that while other towns treat the water to make it safe to drink and protect the lead inside pipes from corroding, Shenandoah also softens the water, making it easier to clean laundry and use less soap.
Martin said on average, the city uses 11 loads of lime per year, costing about $75,000, and saw a 35% increase in price in 2022. The water plant also averages 11 fills per year of CO2 Gas, costing around $26,000, and saw a 20% increase in 2022. Soda Ash, Chlorine and Phosphate are all other chemicals used, and Martin said they all increased by 10% in 2022.
Martin said the water plant also has electricity, water tower maintenance and equipment costs. He said the water department has many responsibilities, including repairing, replacing and distributing fire hydrants, reading and replacing water meters, and repairing water main breaks. He said a 6-inch fire hydrant jumped from around $2,000 in 2019 to $3,500 in 2023, a 43% increase.
Another issue the city is facing is aging wells. Martin said the city currently has eight wells, six pushing 50 years of service. He said the newest wells were built in 1987.
Martin said the city is in the development stage of building two new shallow alluvial wells that will cost $1.06 million. He said that price tag would include a generator for the two wells constructed in 1987, increasing the production of those wells by 400 gallons per minute.
He said the wells also have to be maintained and cleaned, and they try to figure two to three wells per year in the budget for maintenance and cleaning. In 2022, Martin said, the city spent $78,825 on two well cleanings and replacing parts.
Councilman Richard Jones asked if the city had researched every avenue possible to ensure there were no other alternatives to raising the water rates by 1.5% over the next three years.
City Administrator AJ Lyman ensured Jones that this was the best option for the city. He said an annual increase of around 2% is actually what is recommended. Lyman said the 1.5% increase "keeps us from having to do a 20% jump every five or 10 years."
Lyman responded to Jones, asking if there were any other options: "Your question is kind of impossible to answer because it's too broad. Yeah, we could decide not to buy a new truck or not do this or not fix a leaking main or whatever. It's an either/or, I guess, I would say. If we don't want to be as proactive and we only want to fix emergencies, then yeah, we can lower rates."
Lyman said the ordinance states that rates will be reviewed annually.
"We're trying to make it comfortable so we can do the things we have to do as a department to provide water to everybody," Lyman said.
Martin said he would also recommend implementing the 1.5% increase with the current inflation.
"Until somebody gives me something that says we're going to cut costs by 10%, I would want to at least keep it so we don't go back to where we have to do a large increase," Martin said. "Nobody likes doing that."
Wastewater Superintendent Todd Foutch was also present at Tuesday evening's meeting. He said the sewer rate increase is to cover the cost of the proposed improvements of the wastewater treatment facility, which was constructed in 1963.
He said maintenance operations are difficult in the current facility and vulnerable to breakdowns. The existing facility is also overloaded by the current volume of water from the sewer system. Foutch said the current capacity is 1.8 million gallons per day.
Foutch also noted that the current facility could not meet the National Pollutant Discharge Elimination System requirements. The city plans for a USDA 40-year loan to construct the new wastewater facility.
In other business, the council:
• Approved an agreement between the City of Shenandoah and McClure Engineering for design, bidding and equipment acquisition services regarding Iowa DOT Grant 9I230SDA100 at the Shenandoah Municipal Airport and authorized the execution of the agreement.
• Approved submitting an application for a fiscal year 2024 Iowa DOT Airport Funding Grant and authorized the execution of the application.
• Approved a 180-day extension to Robert F. and Rose McCoy on nuisance property at 704 Eighth Ave.
• Approved a request for a 180-day extension on the rehab contract for 208 E. Sheridan Ave. from David Gutierrez.
• Approved Pay Application No. 2 for $59,376.67 to A1A Sandblasting for the Ground Storage Reservoir Repair Project.
• Approved New Class C Retail Alcohol License with Outdoor Service for Cottonwood Pavilion at 1309 W. Ferguson Road.
• Accepted a bid for $3,000 for a 1971 AMC Deuce Fire/Brush Truck owned by the city and approved the sale setting a public hearing on June 13 at 6 p.m.
Approved part time employees of the City of Shenandoah. A list is available at City Hall.