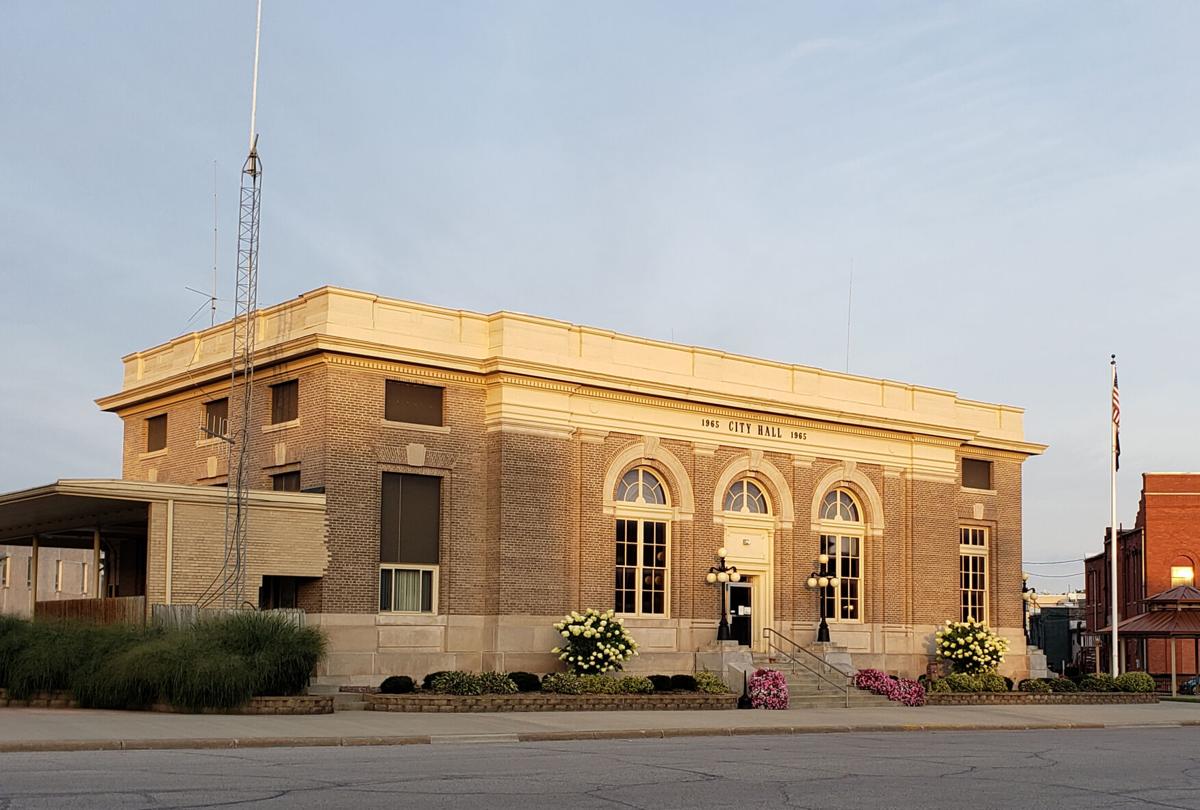 The Shenandoah City Council will begin to research and discuss a proposed noise ordinance at the next regular city council meeting.
At the Jan. 26 meeting, Shenandoah City Attorney Mahlon Sorensen will present council members with a draft of a noise ordinance to give them a starting point. Also, the city attorney for Essex, Mahlon said the Essex City Council has been working on their proposed noise ordinance for over a year.
"I would hope that Shenandoah and Essex would come up with the same ordinance," said Shenandoah Mayor Dick Hunt. "If I were a police officer, I would like to have it the same in both towns."
In April of 2018, the Shenandoah City Council renewed the 28-E agreement for three years, where the Shenandoah Police Department would provide law enforcement for the city of Essex.
Sorensen said through research, the Essex City Council found decibel levels between 75 and 90 were acceptable. He plans to provide information to the Shenandoah City Council to help them understand the different decibel levels.
"This all came about because, for years, we had a noise ordinance that said you couldn't have ruckus and unreasonable noise," said Sorensen. "That was tested before the Iowa courts and the judge said ruckus and unreasonable is in the eye of the beholder. We need something more measurable."
Sorensen said it makes things more difficult when a town does not have a noise ordinance in place. He said most towns with noise concerns have gone to a decibel based enforcement and that decibel based enforcement is up to the city council to determine what is acceptable.
"But that's the hardest part, to establish a reasonable decibel level," said Sorensen. "I've made suggestions and will give you a starting point, a draft, and you can do whatever you want to with it."
Sorensen said in his draft for the council he recommends the decibel level be set higher than 75.
"I don't think that 75 is necessarily high," said Sorensen. "But I think when you get up to 90, it becomes a health issue."
Sorensen said, working together to figure out the proper decibel level is a good exercise for the council members. He advised the council not to get too technical because it becomes hard for law enforcement to enforce the ordinance.
Councilwoman Cindy Arman questioned how the ordinance would affect outdoor venues with a band playing. Sorensen said one option would be to have a noise abater with a present decibel level. He said if the band reached the set level, a warning would sound.
Councilman Jon Brantner said citizens understanding the consequences of breaking the ordinance would be critical and must be considered.
Other areas of concern expressed by the city council were how events such as street dances would be handled and if the firework ordinance would need to be reviewed.
Sorensen also advised the council not to direct the noise ordinance at anyone specific or make exceptions for anyone. He said their goal is to set a noise level for the entire community at a decibel level the council deems acceptable.
Another area Sorensen advised the council to consider when working on the proposed noise ordinance is determining the level over the set decibel level in which the ordinance would be enforced, saying, "What is the magic number."
In other business, council:
Approved the third payment for the Shenandoah Municipal Airport T-Hangar Construction Project for $51,608.56 to Henningsen Construction, Inc.
Approved the purchase of a Grasshopper Snow Tractor from Rolling Hills Small Engine for $27,396. An amount of $25,000 was paid from the Robert Holmes Charitable Foundation gift.  The purchase includes a commercial two-year parts/labor warranty on the unit along with a third-year parts-only warranty, a two-year parts/labor warranty on the engine and a third-year parts-only warranty.
Approved the cemetery boards' 2020 annual report and re-appointed Sherry Gibilisco as the cemetery sexton for another two-year term.
Approved appointing Leon McEnaney to the cemetery board until Dec. 31. The current term McEnaney is serving will expire on March 1.
Approved a new permit class c liquor license (LC) (Commercial) for El Porton Huerta, Inc. DBA El Porton Mexican Grille located at 506 E. Fremont Avenue [New owners Ruben Lopez/Yesenia Alvarez].
Approved salary for a full-time employee, Ross Norem, of the city of Shenandoah Utility Worker until Grade 1 Water Treatment certification is achieved for $17.65.