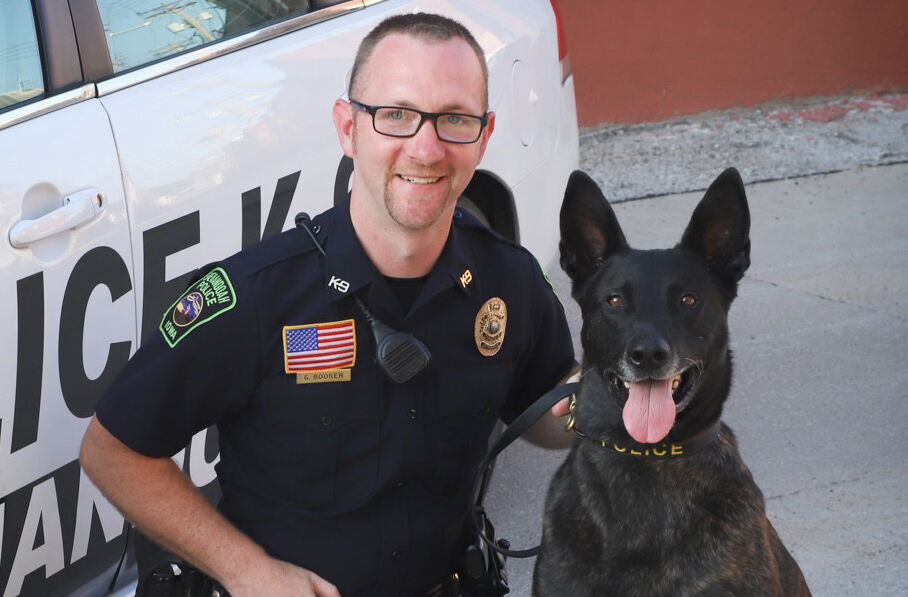 With the retirement of K-9 Argo on Dec. 31 from the Shenandoah Police Department, fundraising has begun to purchase a new dog.
Argo has been with the department since 2016 and has been with K-9 handler Grant Booker since 2018. Booker is also the Night Sergeant for the department.
Booker said Argo is retiring due to age and health issues.
"He's nine years old," said Booker. "It's getting harder for him to get in and out of the patrol car, and we've got some arthritis starting."
With Argo retiring, the department is accepting donations to purchase a new dog for the K-9 program and continue to fund the program. Booker said the program is entirely funded by donations. After buying a new dog, additional donations will be used to pay for yearly certifications, veterinary bills, and dog supplies.
Booker said the department is hoping to raise $10,500 for the program through donations.
"That will include the price of a dog, the training for me with the dog, and will also continue to help with the extra costs for the program," said Booker.
Booker said Argo was trained to assist in the detection of narcotics. The new dog that will join the department will be trained to assist in drug detection, scent tracking and article location.
Scent tracking can help the department locate elderly individuals with dementia, children that may be lost, or someone who has fled a scene, Booker said. He said article location could be used if the department was looking for a discarded weapon.
Dogs that assist with K-9 units go through extensive training before joining a handler in the police department. Booker said after a dog is matched with a handler, the two go through additional training together for a couple of weeks to bond. As a previous handler, he said this would allow him to get to know and understand the dog.
Booker said the department has two options when purchasing a dog.
"There is what is called a green dog and a green dog has zero training," said Booker.
Booker said if the department purchased a green dog, they would tell the company what areas they wanted the dog to be trained in, and it would then go through the training process and become certified before joining the handler on the department. The second option is to purchase a dog that has already been trained in specific areas.
After retirement, Argo will live with Booker and his family and the new dog once purchased.
Donations to the K-9 unit program can be made to the Shenandoah Police Department by mailing a check to 400 W. Sheridan Ave., Shenandoah, IA 51601. Please write canine unit in the memo line. Donations can also be dropped off at the Shenandoah Police Department from 8 a.m. to 4 p.m., Monday through Friday.