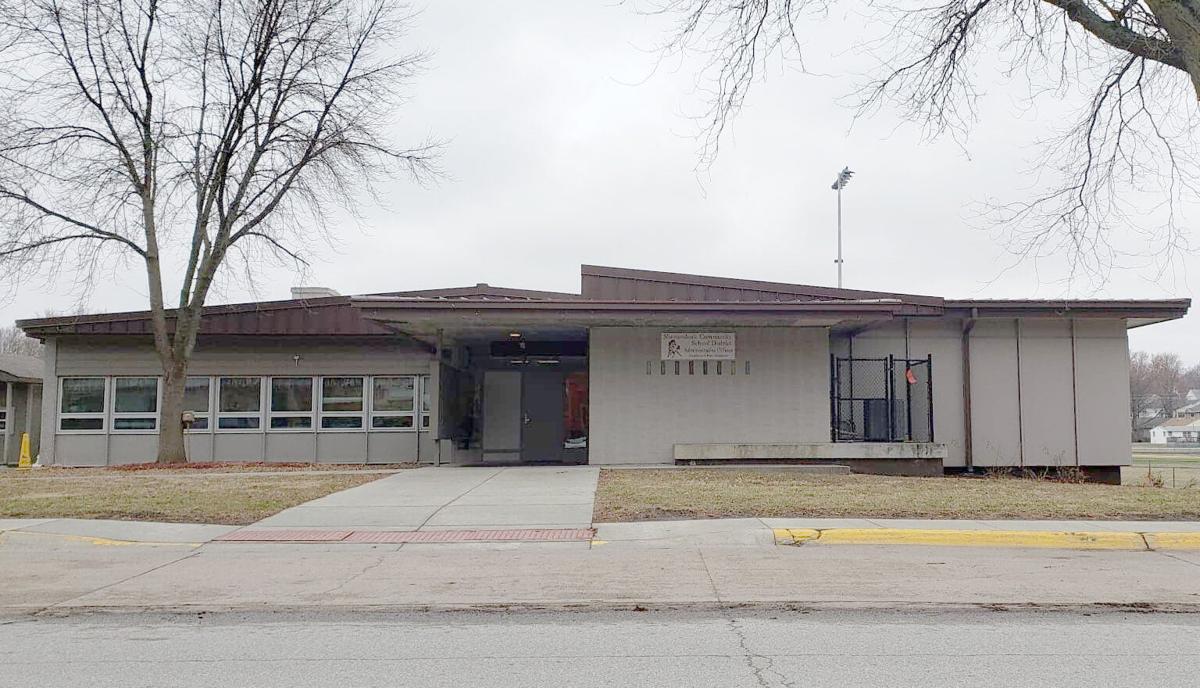 The upcoming holiday break for students is raising concern within the Shenandoah Community School District.
During the Nov. 16 Shenandoah school board meeting online via Zoom, Shenandoah Superintendent Dr. Kerri Nelson provided board members with a COVID-19 update.
"Many of our students are being quarantined due to their social activities outside of school," said Nelson. "That's been the most difficult for us because while they're at school, we can insist on wearing a mask, we can remind them about social distancing, we can control a lot of their day."
Nelson said even though the district has seen a steady increase in positive cases, the numbers remain statistically low. As of Nov. 16, there have been a total of 22 positive cases of COVID-19 among students and 14 among staff members.
Nelson said the district had reduced the number of positive cases and the number of students being quarantined from school with the latest mask mandates the district put on Nov. 2.
"But as we go into next week and the following week, we do have some concerns about the amount of unstructured time students will have through the holidays," said Nelson. "We're all longing to be with our families; we've all been restricted and have been socially isolated. People will have more time, more ability to travel, and that's where we've started to see many of the cases come in."
Nelson indicated through consulting with Page County Public Health the area of concern would be two weeks after Thanksgiving, Dec. 6-12. Saying that's when most symptoms will start to show up when exposed through their social contact.
"So this period of time between about the second and third week of December it's anticipated that there will be a larger increase in the number of cases of COVID in our community and when it's in the community it's also in our school," said Nelson.
Nelson said the district tracks data regularly, and currently, about 3% to 5% of the student and staff population is reporting illnesses. She said the district looks at how many direct exposures happen at school versus in the home environment and tracks the number of positive cases of COVID-19. Initially, the key metric used for schools applying for remote learning was the positivity rate or rate of illness being at least 10%.
Over the past two weeks, Nelson said the State Department put out a statement saying other data will now be considered, including quarantined data, for schools applying to move to remote learning.
"This is a number that is significantly higher and a percentage that is significantly higher," said Nelson. "You can see that on Nov. 13, we had approximately 18% of our high school population that was quarantined. Whether it is through their home environment or through their school environment, they're remote learning. Again these are not necessarily sick individuals, but they're not able to come to school in the event that they would be contagious."
Nelson said the percentage of students quarantined has declined because of the new mask mandate through the department of education, stating that it reached 26% at one point. Even with the new mask guidance, Nelson said students are still more exposed while eating lunch and during music and band classes where they cannot wear a mask.
"Our goal isn't to quarantine people, but our goal is to have a healthy and safe environment, and that means that we must quarantine out of an abundance of caution," said Nelson.
Currently, the district is working with Page County Public Health for contact tracing and advisement of the 14-day county positivity rate and local positivity rate. Nelson said the district also communicates with the Shenandoah Medical Center on testing done there and their 14-day positivity rate.
The district also analyzes internal data related to absences, illness, and COVID 19 positive cases and reviews the Iowa Department of Education guidance and application pertaining to remote learning.
Nelson said endless meetings are taking place with the Leadership Team to discuss mitigation practices and potential next steps.
"It can get a little stressful because the response is typically what more can we do," said Nelson. "Because we start to have the sense that we can't stop everything from happening. You're talking about human behavior, and that's difficult to control. But we are doing and taking the measures that we believe are right for our student population and also to protect our staff."
Nelson said the district released new guidance Monday for school activities and will review seating arrangements for vocal music and instrumental music classes and create opportunities for smaller group instruction.
Nelson said the district would reduce the lunchroom capacity to 25% and have more students eat in the classrooms. She said the district would also look at ways to spread the students out throughout the building and create more social distancing opportunities to give students a little bit of a break to eat lunch and be with their friends.
Remote Learning remains optional for families, but Nelson said staff would continue to work onsite to the extent possible if it becomes required. She said onsite accommodations would need to be made for specialized services such as Special Education and English Language Learners.
"So these are the types of things we've been discussing internally and the data we've been looking at," said Nelson. "We've really tried to pay close attention to what our data is telling us and also look very carefully at how we can work together to continue to provide services when we know we have staff members that are out."
As of Nov. 16, the county had a positivity rate of 45.4% compared to 2% at the beginning of the school year. As of Nov. 16, the positivity rate in Shenandoah was 21.8%.
Nelson did point out that 433 positive cases of COVID-19 from the Clarinda Correctional Facility are factored into the county's current positivity rate.
The board took no action during the meeting.
Be the first to know
Get local news delivered to your inbox!