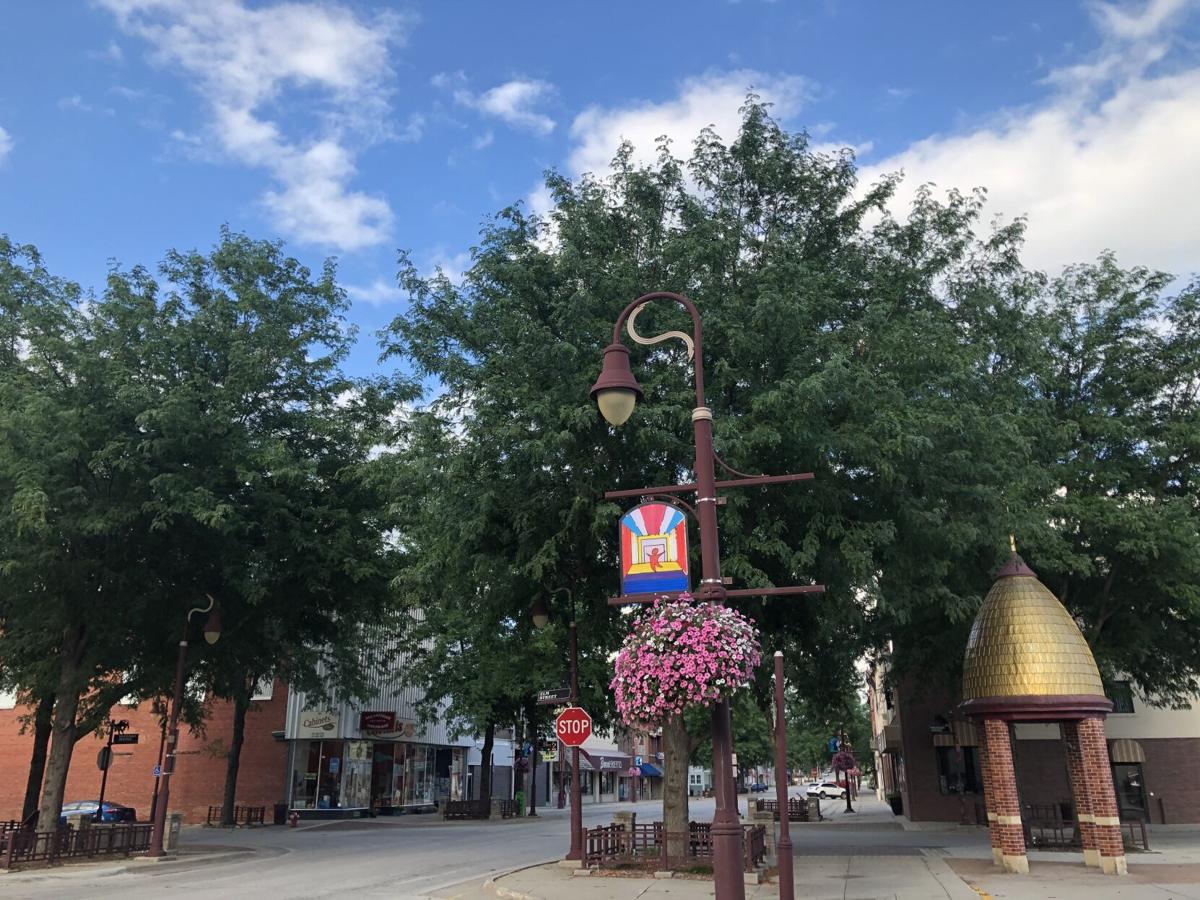 The Shenandoah Public Library, in partnership with the Shenandoah Chamber and Industry Association and downtown merchants, is pleased to offer the community its first-ever Story Walk. 
In August of this year, we are celebrating the 100th anniversary of the passage of the 19th Amendment, women's right to vote. To commemorate the event, Shenandoah Public Library chose the book, The Voice that Won the Vote by Elisa Boxer and illustrated by Vivien Mildenberger.
The Story Walk may be viewed through the anniversary of the vote, August 18th by starting at Kat's Coffee & Koolerz, 725 W. Sheridan Avenue and following the route east through downtown to County Line Design 506 W Sheridan Avenue and back west to Shenandoah Historical Museum, 800 W. Sheridan Avenue, the final display. Businesses in between to view story pages are Angel Care Home Health, The Paper Trail, Bank Iowa, Shenandoah Chamber & Industry Association, Lu & Al's Nishna Valley Café, Brown's Shoes Fit, Smartie Pants, Howard Clothing & Sporting Goods, Hello Magnolia Salon & Boutique, Krieglers Office Equipment, Armanini Style, and Carrick & Associates Accounting.
"This is a wonderful educational event for families to learn about important events in our history, said Shelly Warner, SCIA Marketing Director. "And to incorporate that learning with the walking exercise, many have been doing downtown since the pandemic started. Now that our stores are open, it also gives them an opportunity to shop downtown small businesses."
This event has been funded by the Barbara Sjulin memorial to the Shenandoah Public Library Foundation. For more information, contact Shenandoah Public Library 712-246-2315.
Be the first to know
Get local news delivered to your inbox!