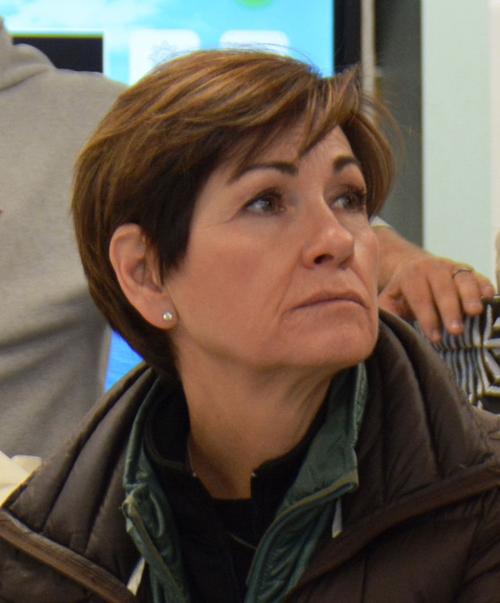 Iowa Gov. Kim Reynolds announced reduced restrictions on some businesses and schools during her May 20 update on the COVID-19 threat in the state.
Movie theaters, zoos, aquariums, wedding reception venues and museums will reopen Friday, May 22 as long as they follow social distancing guidelines and other public health measures.
Legacy 3 Theaters in Shenandoah is not planning to reopen at this time.
The Shenandoah Theatre is one of five owned by Main Street Theatres and Main Street Theaters owner Bill Barstow said a lot of things have to happen to re-open a theatre.
"It's not like flipping a switch," said Barstow. "Our first priority is to keep people safe and there are no new films on the market. The entire industry shut down."
The 50 percent capacity limitation is also a barrier to overcome if the theatre is going to make money.
He said a measured approach will be taken to re-open and renovations are a possibility before the Shenandoah theatre does open again.
"It's an interesting challenge," said Barstow, "but I'm optimistic there are exciting things in store in Shenandoah."
Barstow said a timetable for reopening is not yet known.
Swimming pools can reopen only for lap swimming and swimming lessons.
Bars and other establishments that serve alcohol can reopen Thursday, May 28, as long as they have no more than half of their building's capacity and follow the same public health measures for restaurants which were allowed earlier in May.
On June 1, schools can resume activities and learning including the summer baseball and softball seasons. Information on other summer sports will be released in the near future.
Earlier this month, barbershops, tattoo parlors, massage therapists and salons were allowed to reopen with restrictions.
As of May 20, 381 Iowa residents with COVID-19 have died according to the state. As of May 9, Page County had 10 cases, with eight having recovered, and no deaths.
Of the 15,533 Iowa people who tested positive, 8,211 have recovered, according to the state. The total number of people tested is 110,211.
Be the first to know
Get local news delivered to your inbox!