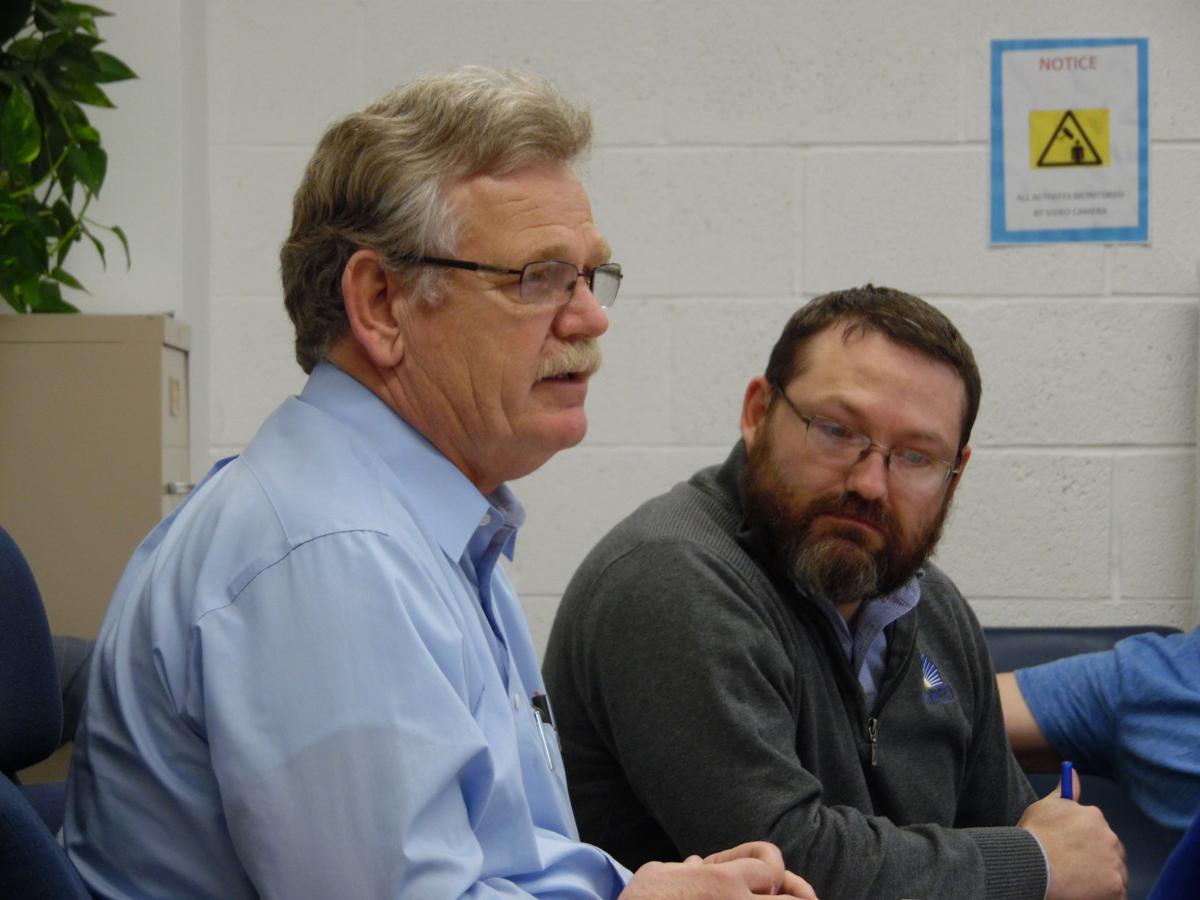 John McCurdy of Southwest Iowa Planning Council (SWIPCO) told the Sidney city council at their March 12 meeting about an opportunity to get funding to purchase 18 modular homes to be placed throughout the eight counties SWIPCO represents. McCurdy said if he could get commitments from cities to donate lots, SWIPCO could see about getting two-bedroom, one bathroom modular homes purchased to go on those lots. The lots would need to have services available, and a sidewalk, if appropriate. The ultimate goal for Sidney would be to get one of these modular homes put in Sidney and available for sale at a price range of $60,000-$70,000.
If Sidney and other towns within the eight counties are interested and willing to commit lots for the project, McCurdy said he would need to submit an application to be part of the program by May 4. He said SWIPCO would write the application, buy the modular homes in bulk, manage the project, and carry some of the costs for a period of one year. Council members were interested and asked if Sidney could get more than one of the homes. McCurdy said he wanted to scatter the homes though-out the region, with participating towns putting in just one per year.
While discussing SWIPCO projects, McCurdy said he'd also like to remind the council and the public SWIPCO offers a lot of other services, too. He reminded them about the Southwest Iowa Transit Agency (SWITA) public transportation vans/buses. McCurdy said the system has 100 vehicles operating in the region, and would like to branch out to offer additional transportation services. Mayor Paul Hutt asked about the possibility of offering transportation from other towns for swimming lessons. McCurdy called it a possibility and urged those present to contact SWIPCO if they had any events that might be improved by offering a shuttle bus.
McCurdy reminded the council about the small business loan program, saying SWIPCO had $150,000 in the bank that should be circulating, but added that SWIPCO would like to partner with local banks in funding. McCurdy talked about the struggle with getting contractors willing to commit to build in rural areas. He said SWIPCO can help those contractors with paperwork and government applications, and they would like to pair some of the small business loan funding with a new contractor interested in building locally.
Steve Perry advised the council the city did not get the $500,000 CDBG water improvement grant they had applied for. Because they knew this was a possibility, the council had already begun discussion of options at a previous meeting. Perry said he was trying to reach someone with the USDA to see what other funding options there might be through them. In the meantime, the council should consider breaking the work into different parts or phases, if allowed, and see if they could reapply for CDBG funding in the next cycle for just one specific part of the project. McCurdy said the next quarterly round for CDBG funding would have an application due date in April, so they would have to make those decisions quickly. Hutt and the council agreed to discuss the matter again at the next city council meeting.
The council discussed the pay scale for water operators again, debating whether completion of the five exams needed should be worth a raise of $7.50 or $4.50 per hour. Hutt and several council members agreed they had been thinking of the exams needed as broken into 3 levels at $1.50 each when they were thinking $4.50, rather than five separate exams. B.J. Varellas suggested they should consider dropping the requirement to stay for a certain number of years if they were only going to raise pay by a total of $4.50. Council members discussed the risk of losing operators to higher paying locations once certification was completed. The council approved raising water/waste operator hourly wages by $1.50 for each of the three levels of certification, without any requirement to stay working with Sidney for a certain number of years after completion.
Chanda Fox appeared before the council again to discuss a site for her business, Underground Barbell. Fox had previously asked about the former DX site near the Post Office, with the council promising to look into that site's status. Steve Perry said there had been no sampling/monitoring since 2011, but at the last sampling higher benzene levels and soil gases venting made it a concern. He concluded that the city would need to invest some money in order to move the property.
Fox said she had already been considering the potential problems with getting that site ready, and wondered if the lots just north of the DX site might be available instead. Hutt told Fox that property was originally purchased in conjunction with the Fire Department, so the council would need to talk to the Fire Department first before making any commitments. Hutt promised to do so at or before the next council meeting.
The council revisited the question of whether to pay $1,500 for a Fremont County Economic Development Corp. (FREDCO) membership this year. The council had discussed the matter over several meetings, and previously tabled it in order to get more information. Consensus at this meeting was that the council was not convinced they were getting their money's worth from FREDCO's activities. They decided they would not pay for an annual membership this year, and see what the organization accomplished for the year, then revisit the matter next year when membership dues come up again.
special use permits were re-issued to Laura Crawford and Travis Rasmussen, both for having horses;
new water/waste water operator Drew LeMaster was welcomed and introduced to the council and the audience;
pool managers and lifeguards are being advertised for, and the council will consider raising wages at the next meeting, and
the budget was approved as published.