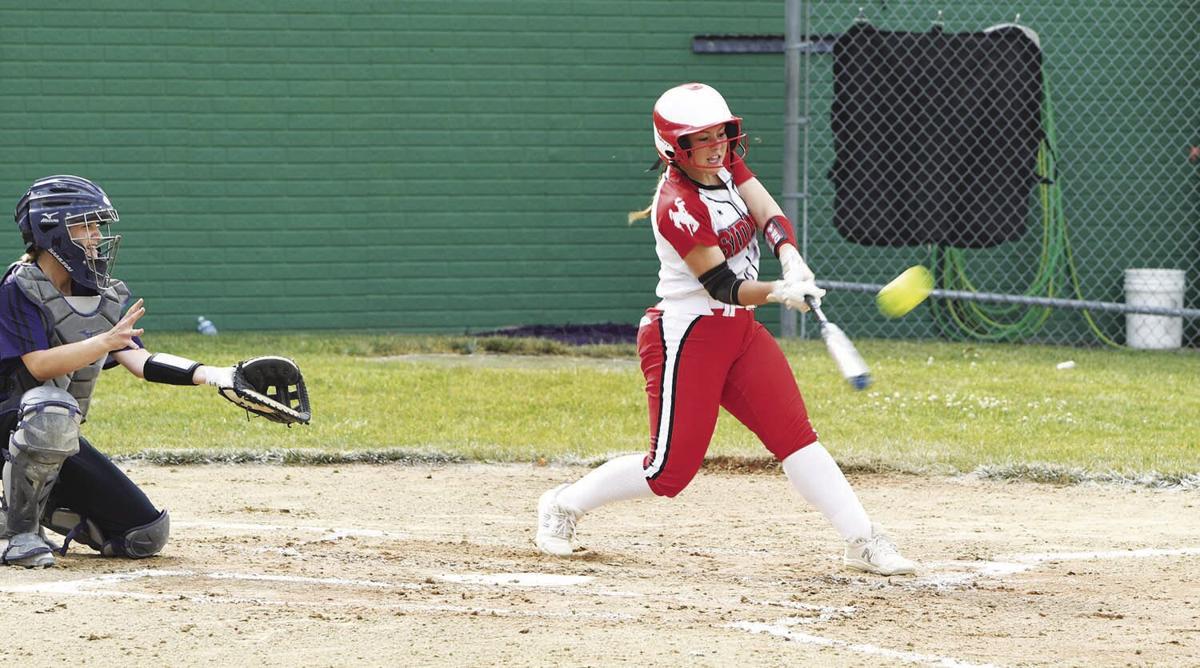 STANTON – A three-run fifth inning gave the Sidney Cowgirls their first lead of the night and they led the rest of the way in earning a 6-3 road win over Stanton Friday, June 11.
After putting up their first run in the fourth on a wild pitch to cut Stanton's lead to 3-1, the Cowgirls scored three in the fifth on three hits. The three hits started the inning from the top of the lineup in Mia Foster, Fallon Sheldon and Jolie Sheldon, all singles with one run scoring. A groundout from Faith Brumbaugh drove in a run to tie the game and then Kaden Payne's sacrifice fly gave the Cowgirls their first lead.
Sidney head coach Dustin Sheldon said they had opportunities to take the lead before then, but kept battling.
"The girls kept their head in the game and knew what they had to do," Sheldon said. "We worked hard and made smart plays on the base paths, and we got those runs when they gave them to us."
Sidney pitcher Makenna Laumann gave up just two base runners from there and neither reached second base.
"Makenna was really good," Sheldon said. "She threw the ball well, moved her pitches around and changed speeds a bit. We played good defense behind her. My outfield has played well all season. They just don't make many mistakes out there. The infield played well (Friday) too and they made some tough plays. They had a couple bobbles, but we worked around it and made it where we could win a ball game."
Laumann only struck out two Viqueens, but scattered six hits in giving up the three runs to earn the win.
Sidney added two runs in the seventh for a little insurance. Jolie Sheldon singled and then Brumbaugh was hit by a pitch. A one-out walk by Aunika Hayes loaded the bases before an error and a walk plated two runs.
Jolie Sheldon led the Cowgirls with two hits and her two outs were both long well-hit fly balls which may have been home runs on a different field. Coach Sheldon said Sheldon and the rest of the lineup, which produced from top to bottom, is performing well.
"We put the ball in play and try to cut our strikeouts down," Sheldon said. "We tell the girls that you can't score in the dugout. We had quality at-bats and the kids responded well. We keep preaching that if you get a strikeout or miss a good pitch, don't drop your head, go back and get the next one."
The win pushed Sidney to 7-4 overall and 4-1 in the Corner Conference. It also handed the Viqueens their second conference loss, putting Sidney alone in second in the conference standings, a game behind Griswold.
"Stanton is always a good ball club and they always play us tough," Sheldon said. "It's tough to play on this field and this is a tough place to play. If we want to play for a conference championship, then at the end you have to beat the good teams and this is one of them. We got a good win over them, and now we look to the next one."