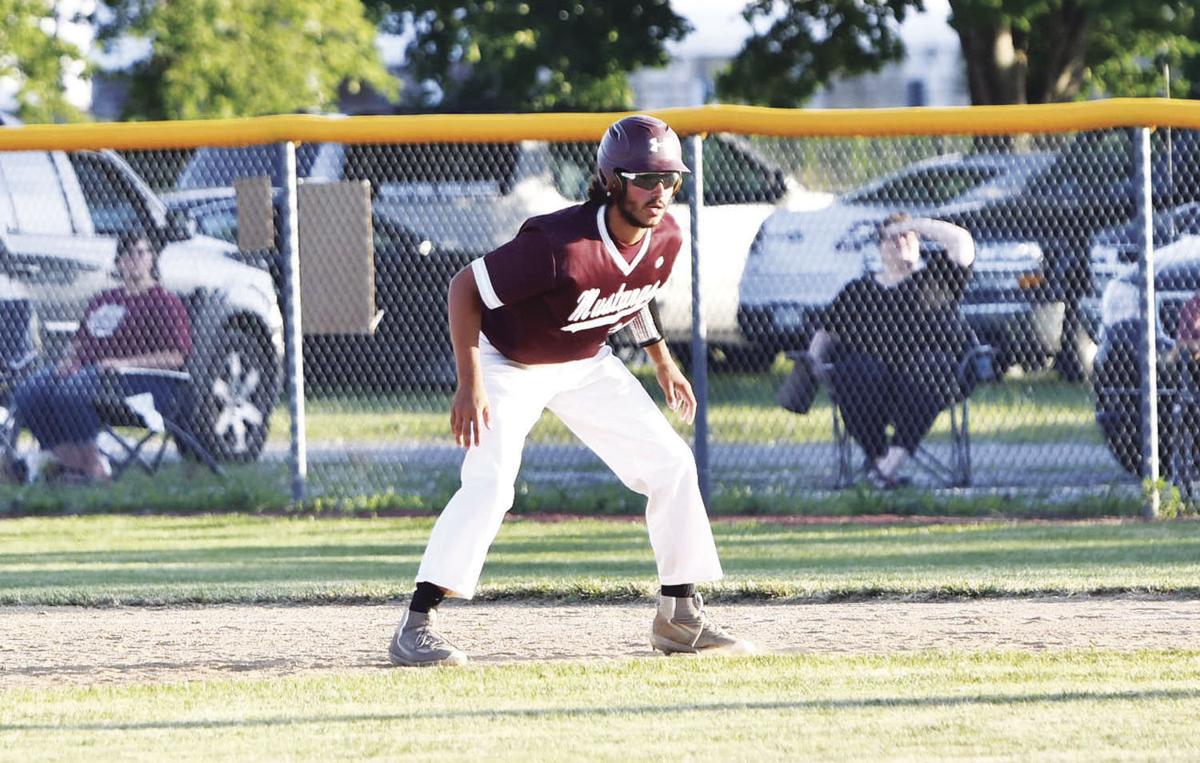 The Shenandoah Mustangs scored four runs in the sixth inning to tie the game, Friday, July 3 against Atlantic, but the Trojans put up a run in the home sixth to beat the Mustangs 6-5.
The game was played in Griswold, as are all of Atlantic's home games this season, because of ongoing construction at Atlantic's baseball and softball fields.
Anthony Stogdill walked to start the sixth inning with the Mustangs trailing 5-1 against Trojan starting pitcher Brody O'Brien. Stogdill took second on a wild pitch and advanced to third on Carter Ruzek's single. After a strikeout, a walk loaded the bases, and then Devin Morelock singled in a run.
The Trojans changed pitchers at that point, bringing in Wyatt Redinbaugh. Brody Owen grounded out to drive in a run, and then an error plated two to tie the game.
Atlantic hadn't scored since a five-run first inning against Shenandoah starting pitcher Nick Mather, but they quickly took the lead back in the sixth. Garrett McLaren led off with a double, and scored on Lane Nelson's single. The Trojans added another single in the inning, but the lead stayed at one.
Stogdill was hit by a pitch with one out in the seventh inning. He stole second, but couldn't advance past second base.
Atlantic sent 11 batters to the plate in the first inning against Mather, scoring five on five hits and three hit batters. The Trojans only had five runners total and one hit between the second and fifth innings.
Five different Mustangs finished with a hit. Morelock drove in two runs as Shenandoah dropped to 3-7 overall and 2-7 in the Hawkeye 10 Conference.
The Trojans improved to 4-7 overall and finished conference play at 4-6. McLaren and Ethan Sturm finished with two hits each.
Be the first to know
Get local news delivered to your inbox!