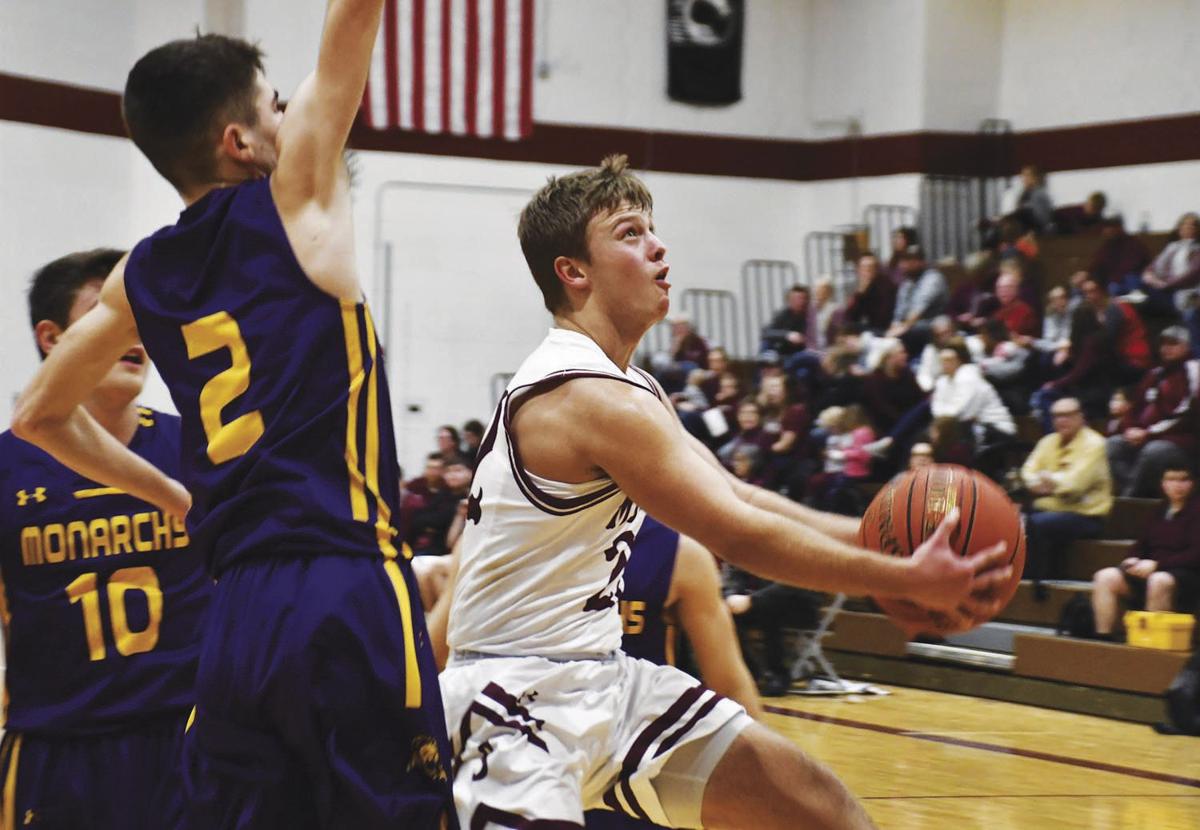 SHENANDOAH – The Denison-Schleswig Monarchs set the tone early, scoring the game's first nine points and 16 of the first 19. They continued to extend the lead much of the game in a 76-36 win over the Shenandoah Mustangs, Friday, Jan. 31.
Kyle Cerven did the bulk of the scoring for the Mustangs with 20 points as Shenandoah fell to 3-14 overall and 0-8 in the Hawkeye 10 Conference.
The top two scorers for the Monarchs all season were their top two in this game with Charlie Wiebers scoring 23 points and Goanar Biliew adding 20.
"They have some guys we can't do much about," Mustangs head coach Derek Howard said. "They were bigger, stronger and faster than us. They came out and took care of business. Their press caused us fits and we had too many turnovers to be competitive."
The Mustangs did some good things at the end of the first two quarters. Braden Knight scored four of the final six Mustangs points in the opening period as Shenandoah turned a 19-5 deficit into a 21-11 game through eight minutes.
Conner Birt scored the final four points of a 6-0 Mustang run to end the second quarter, cutting Denison-Schleswig's lead to 40-19.
Birt scored six points for Shenandoah's next highest total.
"Kyle made some shots and Conner did some nice things," said Howard, "but (Denison-Schleswig) made things difficult for us."
No late quarter runs came for the Mustangs in the second half as Denison-Schleswig led 61-27 after three quarters and started the running clock in the opening minute of the final period.
The Mustangs finish conference play with two road games, Monday, Feb. 3 against Glenwood and Friday, Feb. 7 against Kuemper Catholic.
The Monarchs improved to 10-5 overall and 5-3 in the conference.
Be the first to know
Get local news delivered to your inbox!