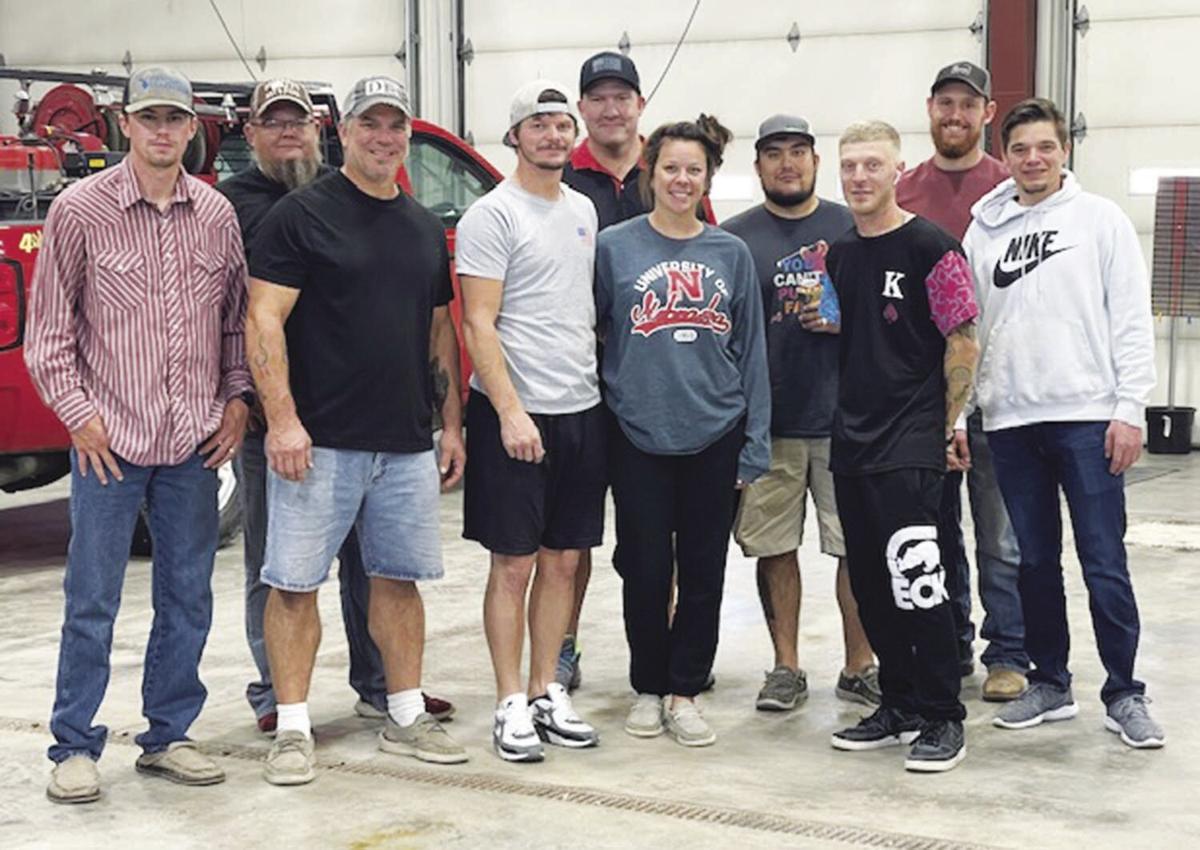 The fourth year of the Shenandoah Bags League is set to begin next month.
The league continues to increase in popularity after Trent Blackman and Andy Dinges founded it in December 2018.
League play begins Monday, Dec. 13. There are 12 two-person teams playing in two time frames, one at 6 p.m. and another at 7:40.
"Each time frame consists of each team playing two matches per night and three-game matches," Blackman said. "Teams play all three games regardless of who wins each match. We have a point system that allows us to track scoring throughout the year and wins and losses to create the standings."
In the past the league has run for eight weeks, but they may extend it this year with the increase in interest.
"We have a few openings left for our 6 p.m. time frame (as of Nov. 17)," Blackman said, "and we are currently working toward a second league after completion of the first. Dates for that are still unknown."
Blackman said cross division matches between both first-place teams will occur at the end of the league season to determine the overall championship winners, who are awarded trophies.
"So far we have been able to pay out 100% of entry fees every year," Blackman said. "Approximately half of the league members make some money back at the end of the season."
Another part of play each league night is the airmail challenge.
"We sell raffle tickets and draw one ticket per week," Blackman said. "The raffle money is collected and the person drawn gets a chance to toss four bags towards the airmail box. Each made bag is worth a quarter of the pot size. Anything not claimed carries over to the following week. The opportunity is available to anyone present, not just league members."
Blackman said play has already started with new "blind draw" events held Mondays at the Elks prior to league play starting and Fridays at the Waterfalls Event Center in Farragut.
"The format of this is everyone interested shows up, gets entered for the tournament and we draw for random partners," Blackman said. "It has been super successful so far and we have people coming from as far away as Omaha, Council Bluffs and St. Joseph."
Blackman adds the blind draws are a great way for people who are new or just beginning to come and learn the game.
"Everyone in our group is very welcoming and willing to help people learn," Blackman said.
A group of 10 Shenandoah players also recently competed in a "border war" against a team from Princeton, Missouri.
"Each spring and fall we put together a roster and play team matches as well as singles and try to get a certain amount of points to win the event," Blackman said. "We unfortunately lost the border war this fall, but we look forward to having a shot at redemption next spring."
Blackman adds the Shenandoah league is self-sustaining.
"(The league) has money coming in from sponsorships from area businesses, which get advertising on our boards for league and tournaments," Blackman said.
He added the league is looking for more sponsors. Any interested business can reach out to Blackman through the league's Facebook page.
"These boards are professional quality boards, which have each company's logo on them once they have paid for a sponsorship," Blackman said. "We have a ton of eyes that see these boards and we use them for several events throughout the year."
Blackman said it's a great sport to play and encourages everyone to come out and give it a shot.
"We want to meet new people," Blackman said. "We are super lucky to have a great group of people who are welcoming and supportive."