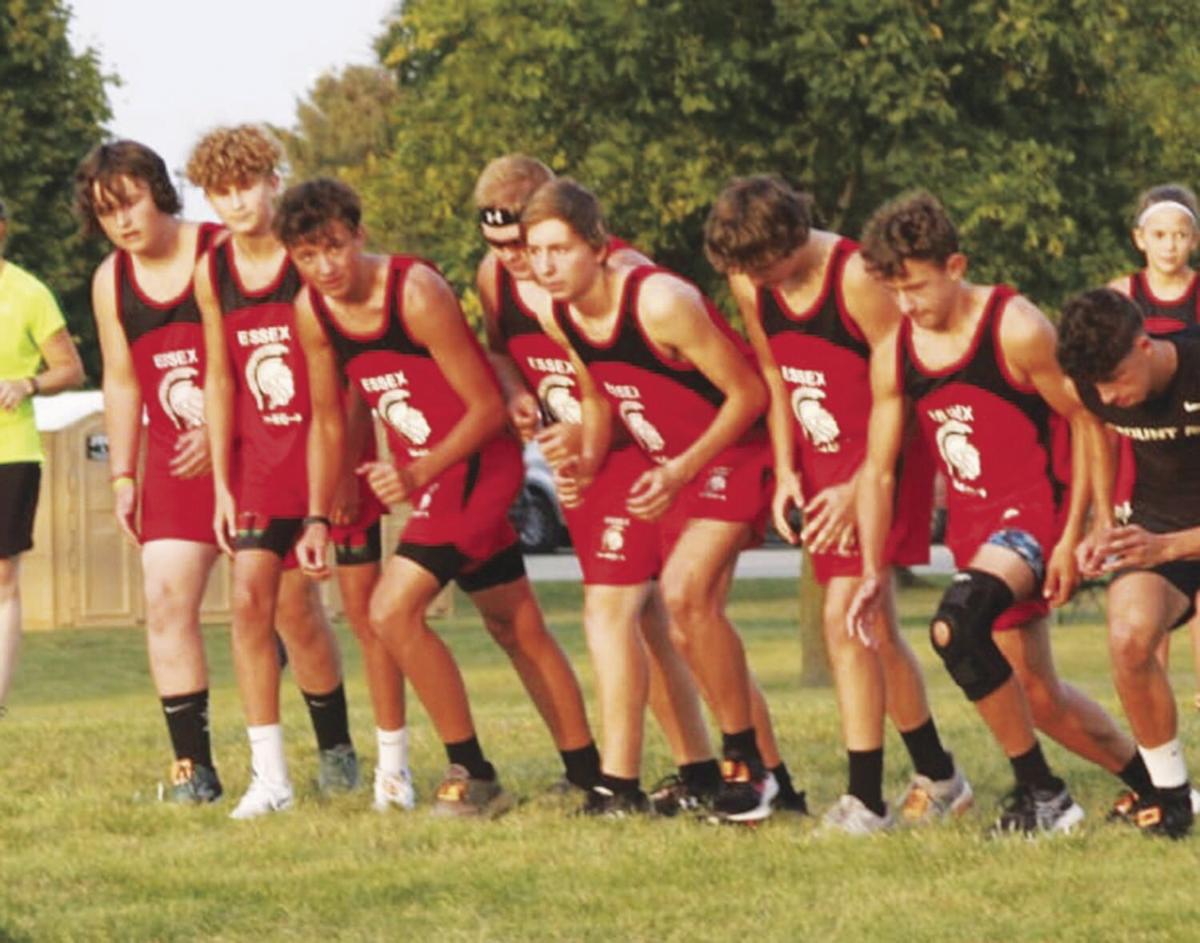 Cole Jorgenson returned after missing a meet to finish 12th to lead the Sidney Cowboys at the Nebraska City cross country meet, Thursday, Sept. 24.
Lukas Janecek and Emma Barrett were both 22nd to lead the group of Essex athletes in the competition.
There were eight Essex athletes and three from Sidney that took part in the varsity competition.
Jorgenson's 12th place run came in a time of 19 minutes, 12 seconds. Kyle Beam was the only other Cowboy in the field. He finished 20th in 20:50.
Kaleb Wooten of Plattsmouth won the race in 17:25 and led the Blue Devils to a team title with 16 points. The top four are scored in Nebraska.
Essex finished sixth in the team race with 110 points. Janecek's time of 21:40 led the Trojans.
Tony Racine followed with a 22:38 to finish 29th place. Dylan Barrett and Jacob Robinette completed Essex's scoring lineup. Barrett was 33rd in 25:02 and Robinette 34th in 25:19. Payton Ashlock finished 35th in 28:39 and Brice Sederburg 36th in 34:05 to complete Essex's lineup.
Emma Barrett and Tori Sample took the course for the Trojanettes with Barrett's 28:46 placing 22nd and Sample's 30:09 coming in 27th.
Plattsmouth beat Nebraska City by one point for the team title. Auburn's Sydney Binder won the race in 21:28.
Grace Zach was the only runner for the Sidney girls. She finished 25th in 30:05.
"Times were fairly consistent with what they ran last year in Nebraska City," Sidney head coach Steve Meyer said on his three runners, "but not quite what everyone was hoping for."
Meyer adds his small group has had to deal with illness and injury so far this season, but he hopes that at least most of that is behind them as they start the home stretch.
Sidney runs again in Rock Port Monday before both teams are in Shenandoah Thursday.
Be the first to know
Get local news delivered to your inbox!