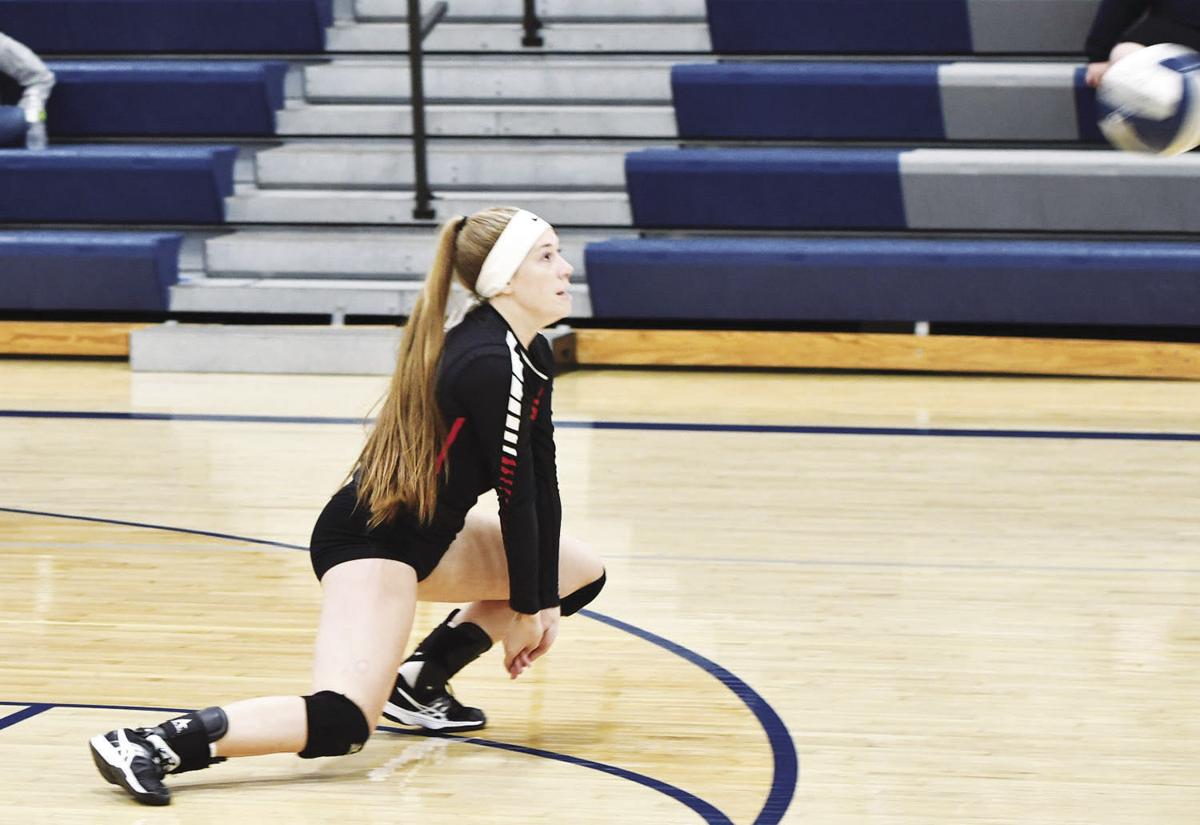 BEDFORD – Essex volleyball never led in dropping a 3-0 decision at Bedford, Tuesday, Oct. 22 in the first round of the Class 1A Region 3 Tournament.
Set scores were 25-18, 25-12 and 25-20.
The Trojanettes fought back in the third set, but could never draw even. Bedford ended the second set on an 11-2 run, and then jumped out to a 12-6 lead in the third. From there, the Trojanettes gradually fought back and pulled within one at 18-17 on consecutive Helen Nicholas aces. A Brianne Johnson kill made it 19-18 Bedford, but the Bulldogs scored the next three and six of the final seven to secure the win.
"We didn't give up," Essex coach Allen Stuart said after the match. "We wanted to fight it out until the end. They gave it their best shot and didn't quit. They came back that third game and I'm proud of them for that."
Bedford led 8-3 in the early stages of the opening set and led by as many as eight at 18-10 in a comfortable first set victory.
"We were never ahead," said Stuart. "Right from the very start, the first point they hit it up in the ceiling and it came down and they got the point and they had several (points) like that. We were really close to blocking them and couldn't come up with the tip."
Essex hit .011 for the match with Elise Dailey leading the Trojanettes with seven kills. Brianne Johnson added five.
Camryn Chambers led the Trojanettes with 11 digs and added six assists. Helen Nicholas finished with eight digs and seven assists.
The big struggle of the night for the Trojanettes was at the service line, where they were 39 for 51, or 77 percent.
"We had a ton of missed serves and that's inexcusable this time of year," said Stuart. "Evidently I didn't spend enough time in practice on serves."
Essex's season ends at 5-20 in Stuart's first season leading the program. The Trojanettes lose two seniors in Ainsley Byers and Camryn Chambers, who was the only one that saw varsity time this season.
"I wish (Ainsley's) senior year could have been better for her," said Stuart. "(Camryn) was there and played. You're always glad when girls play four years and hate to see them go. They were a valuable part of the program."
Vivian Tracy led the Bulldogs with seven kills.
Bedford improved to 10-20 and advanced to a regional quarterfinal, Monday, Oct. 28 at top-ranked Sidney.
Be the first to know
Get local news delivered to your inbox!