When you think of missionary work, you might often think of Christians traveling to other countries to share God's word and provide help, but missionary and outreach work is happening right here in Shenandoah.
On Tuesday, Jan. 31, First Baptist Church The Blessing Room will reopen at its new location, 412 W. Clarinda Ave. — formerly the First Christian Church — from 10 a.m. to 2 p.m.
Items offered in The Blessing Room are children, teen and adult clothing, cookware, dishes, furniture, décor and other household items. The Blessing Room is open to anyone in southwest Iowa and all items are free.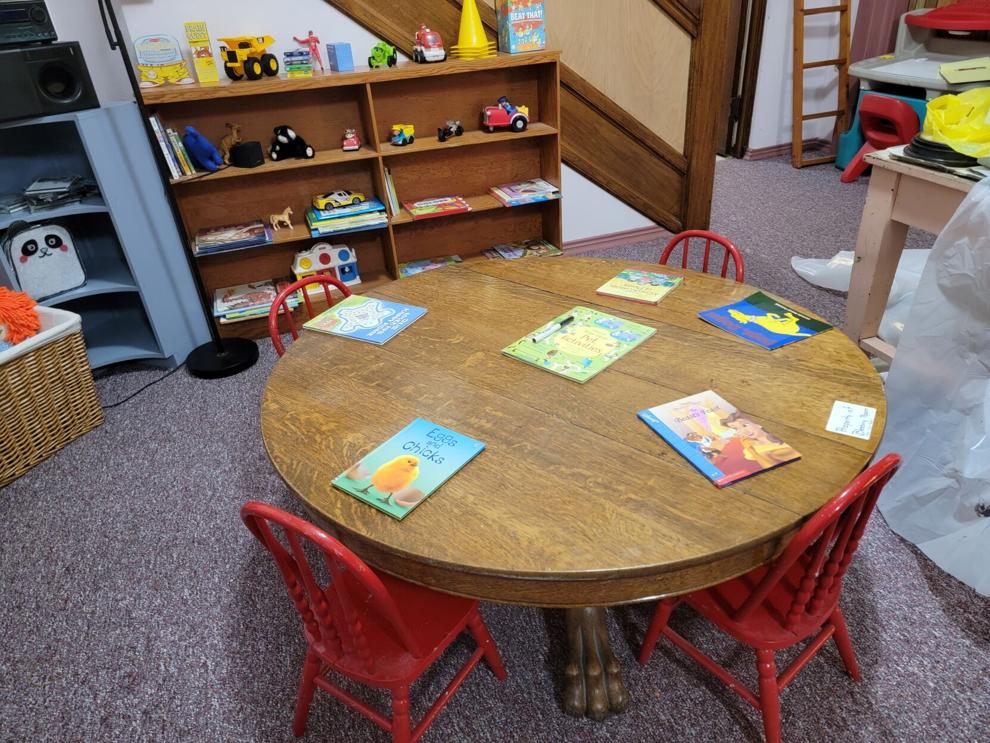 Pastor of the First Baptist Church Don Buttry said The Blessing Room started with a washer and dryer set that was given to him to donate to someone who may need one or both. He said he put the word out, but figured it would be a while before anyone needed either, so he stored them in his shed.
The next day Buttry said he received a phone call about someone needing a washer, so he loaded the washer out of the shed, took it to town and hooked it up. Two days later, he received another call from someone needing a dryer.
"We'd known how God works, but sometimes when you're in the process of seeing how God works, its always an awe, like he knows everything and had perfect timing," Buttry said.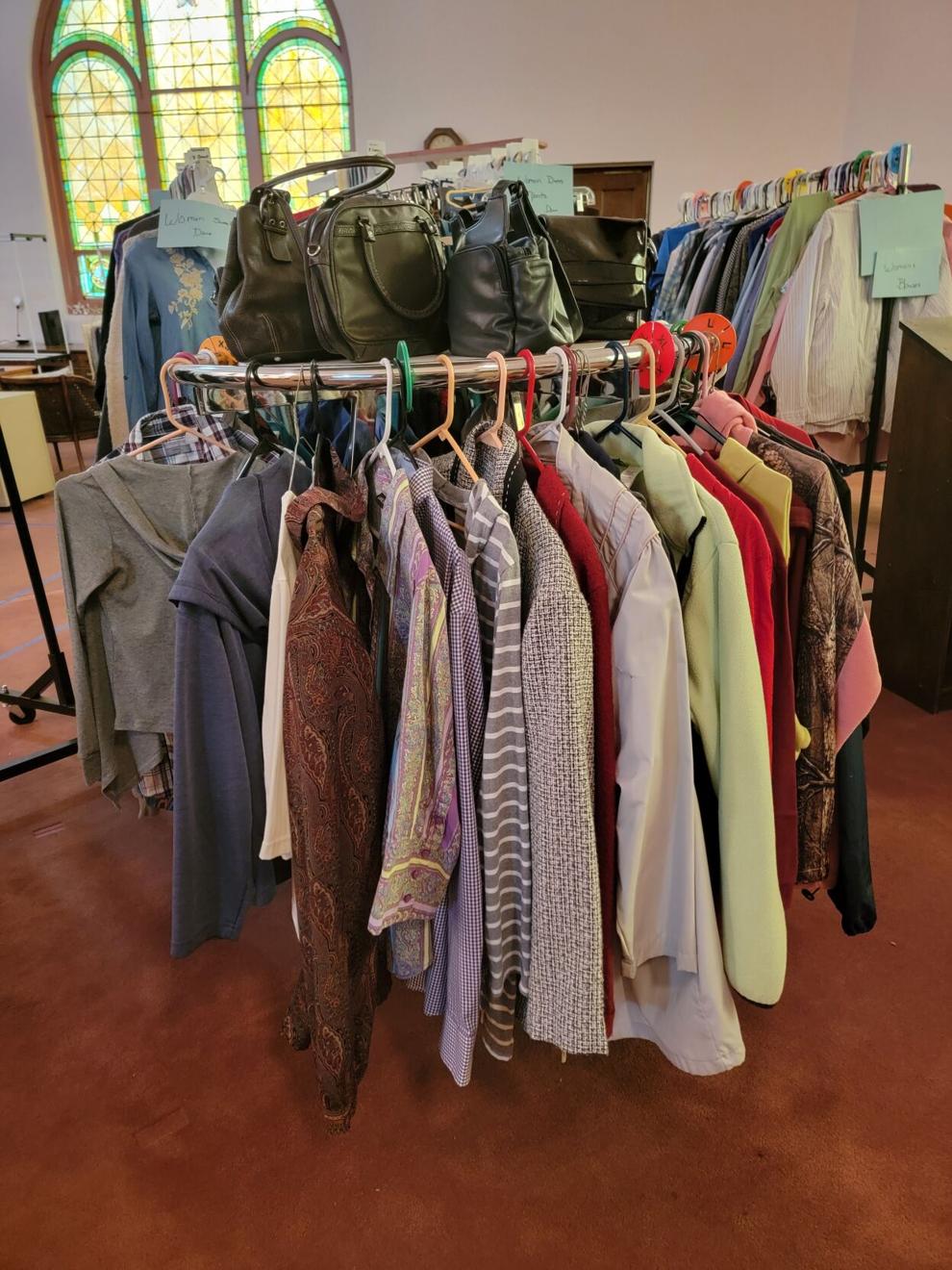 Buttry said the church then received another donation from the community of household items, and they had been wondering what to do with the empty rooms left behind when the Community Food Pantry moved out of the basement of the church. He said the food pantry had been in the church's basement for 38 years.
They started filling up those rooms when items were donated to the church, and his daughter organized everything, and it was called The Blessing Room because his wife had said that sometimes things people don't want anymore are a blessing for someone else.
Then the COVID pandemic hit, and The Blessing Room was put on hold along with everything else.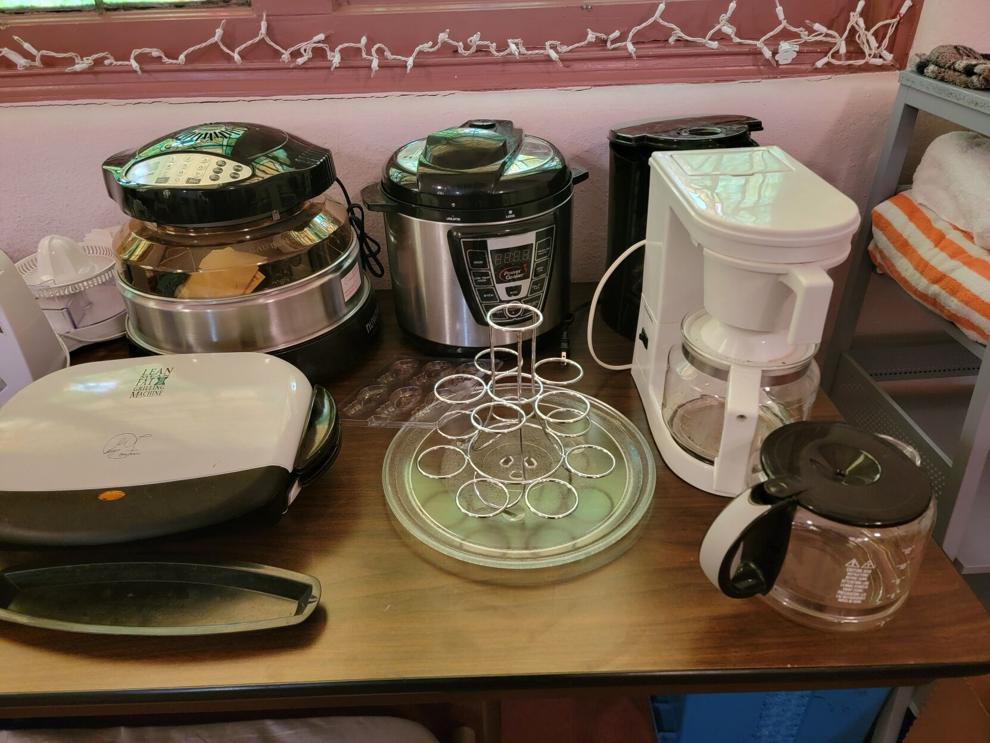 In 2019, Mark and Mary Littleton joined the church. After COVID restrictions began lifting, Buttry said they approached him interested in doing outreach ministry for the church and decided they would take over The Blessing Room.
"They felt God was leading them to take that step," Buttry said. "They were just trusting the Lord."
He said that from that point on, The Blessing Room has grown with donations and helping residents in southwest Iowa. Buttry said they have helped people in need of furniture and helped people needing dress clothes for a new job or children's clothing.
"Everything we do, we take it in for free, we pick it up if they need us to pick it up and it all goes out for free," Buttry said.
He said the focus and purpose of The Blessing Room are just that to bless people in southwest Iowa.
With the increase in donations and foot traffic, Buttry said they quickly outgrew the rooms in the basement of the First Baptist Church. This was something they had not anticipated, nor had they anticipated the opportunity to purchase the First Christian Church.
"It's been God from the start to the finish," Buttry said.
"To close a church is a sad thing," Buttry said, referencing the First Christian Church. He said parents, grandparents and great-grandparents had all attended the church. He said a video he saw from the 1930s that showed a large congregation pouring out of the First Christian Church after services.
The First Baptist Church closed on the purchase of the church building in December and Buttry said that, while the church will no longer be used for worship, it will still be used for missionary work in Shenandoah and southwest Iowa.
When the idea of purchasing the First Christian Church was presented to the congregation of the First Baptist Church, Buttry said it was unanimous to move forward.
"It's a big step of faith because you've got electricity, you've got water, you've got heating bills and you've got no income on it," Buttry said. "So it is considered 100% mission work. We're picking up the tab on what we need to pay and the church was 100% behind it because we're reaching out to those brothers and sisters. We think of missions over in Africa or over in South America; well, God placed us here in this community to reach this community first with His love, and His love isn't just words; it's actions, it's doing things, it's reaching out to help people.
"It's not about First Baptist Church. It's not about any of us. It's about what God wants and what He wants us to do."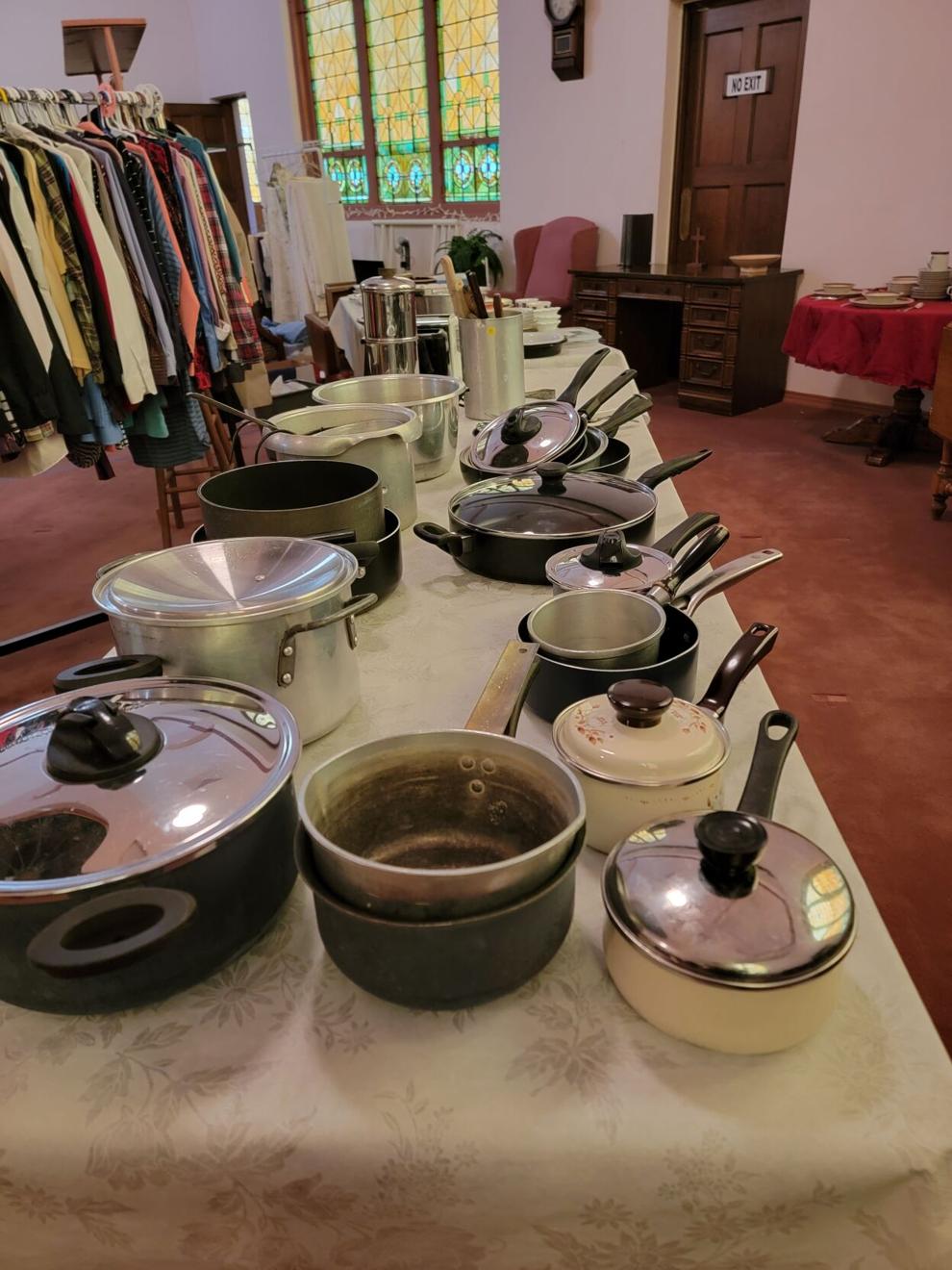 Mary said, on average, 20 people per week have been utilizing The Blessing Room. Buttry said the neat part is that some people who find what they need at The Blessing Room pay it forward and donate time to help organize donated items or have helped organize and set up the new location. Karen Whitslar has also stepped up to help with The Blessing Room, along with several other community volunteers.
"It's such a blessing to be able to help people," Mary said. "When you see little kids excited over some clothes, you know that's a blessing, and when you know someone is in desperate need of help for something physical that they also spiritually have needs. It's just a good thing to do, and it warms my heart."
Buttry said sometimes he sees people wander into the blessing room for someone to talk to.
"We want it to be about God and what God can do in people's lives," Buttry said. Buttry has been the pastor of the First Baptist Church since August 2013.
The hours of operation for The Blessing Room will be 10 a.m. to noon on Monday, Tuesday and Thursday, 4 to 6 p.m. on Wednesday and 11 a.m. to 1 p.m. on Friday and Saturday. Delivery of donations is encouraged during these hours, but other arrangements can be made. Organizers request that if you have a donation, please call ahead at 712-246-1970 or 712-246-9788.